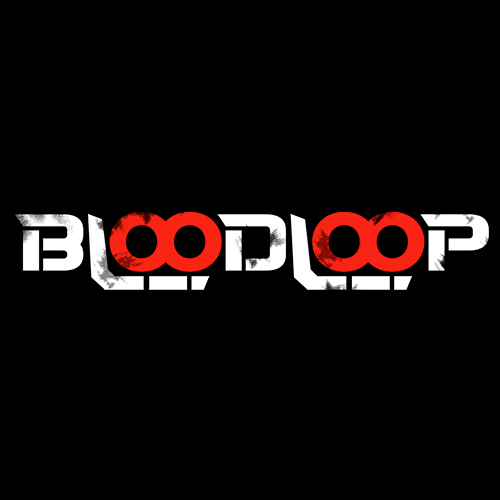 will be launched on GamesPad
GamesPad is thrilled to announce a new IDO deal with BloodLoop, an addictive MMO-FPS game with a decentralized economic ecosystem and game dynamics. 
GamesPad continues to gain momentum and launch exciting IDO deals with the most promising GameFi projects on the market. Today we are pleased to announce a truly unique collaboration, and we have high hopes and great aspirations for it.
Meet BloodLoop, an MMOFPS-NFT game inspired by the mechanics of the world's best competitive video games, where gamers are able to demonstrate their skills and abilities while earning exclusive rewards.
By playing BloodLoop, you will be able to:

Participate in competitive matches

Trade, buy and sell unique NFTs

Earn cryptos and get exclusive rewards

Get rewards for every game you play

Build a reputation in the Metaverse, and more
Let's now take a closer look at the project, its features, and this upcoming IDO deal.
About BloodLoop
BloodLoop is Web3's first MMO FPS powered by the Avalanche Network. With a fully decentralized economic system, this exciting GameFi project is a pioneer in the Web3 gaming space, offering a unique and fun product inspired by the mainstream Web2 games that traditional gamers love so much. The team's ultimate goal behind BloodLoop is to tap into the potential of the huge pool of gamers that Web2 FPS games are designed for while promoting the vision of decentralization and user-owned assets.
At a later stage of the game, the team plans to introduce systems for creating and selling directly from the community. So if users feel creative enough to work on their own clothes, shoes, and other gear and equipment, BloodLoop will allow everyone to create a virtual marketplace where they can sell their creations made on white samples provided by the game's development team.
BloodLoop unique features
BloodLoop offers an innovative earning dynamic that gives players more opportunities to profit from gaming. Find out more about the project's compelling features:
Addictive gameplay
Within BloodLoop, players will be able to:
Fight and prove your worth (participate in casual games, competitive games, and clan wars); 

Craft weapons, accessories, and gear up;

Trade — buy and sell unique NFTs.
Currencies
The BloodLoop's economy is based on a unique system of exchanges built on three types of coins, namely:
BloodLoop Shard ($BLS)

that allows gamers to create their first character to purchase NFTs through the internal marketplace.




Looped AVAX ($LAVAX)

that

allows users to buy NFTs in-game without using an external browser-based marketplace.




Loop Fragments ($LF)

that

allows users to earn money for their epic performances, create new weapons, interact with mini-games, and enjoy the betting system.
Community-driven project
BloodLoop is a game project entirely based on the needs of the community. Therefore, both the players and the development team are called upon to work together to continuously improve the gaming experience.
Through BloodLoop's community channels, anyone can contribute ideas for improvements, report bugs, and issues, and receive ongoing help from a dedicated team of experts. Everything is geared towards success.
BloodLoop was created for true passionate gamers who want to prove themselves and be rewarded for their time and talent, as well as for investors who wish to invest in something truly unique and contribute to the development of the entire GameFi industry.
Investors and partners
Why Consider BloodLoop for Investing?
Such an exciting MMOFPS-NFT game as BloodLoop seems to have much potential from now on with the current boom in play-to-earn blockchain Metaverse gaming. The passionate industry experts behind BloodLoop are confident in the exceptional market opportunities; they believe that every idea is an idea for improvement, and now is the time to participate, enjoy exciting gameplay and make profits. 
Such an addictive MMO-FPS game with a decentralized economic ecosystem and dynamics seems like the perfect type of game for absolutely any keen player. With an impressive list of backers and partners, BloodLoop is clearly in the spotlight of investors, and for many good reasons.
How to join the BloodLoop IDO on GamesPad?
Are you a newbie and have never participated in the IDO deals on GamesPad? In this comprehensive tutorial, you will find everything you need to know to activate the tier on GamesPad and start investing in deals on our platform. Here are several steps to get started:
Create a wallet

Register and complete KYC (Know-Your-Customer procedure) 

Activate your tier on GamesPad: 
3.1. Buy $GMPD tokens
3.2. Purchase the GamesPad NFT
3.3. Lock-in $GMPD tokens and NFTs on the platform
4. Join the IDO deal on GamesPad! 

You can also staking and farm your $GMPD tokens to activate your tier. Read more in this step-by-step guide to investing with GamesPad.
To get started as a members of our community, invest in GMPD, which will give you access to investment in our top projects as they launch.