will be launched on Gamespad Starter
GamesPad is happy to announce a new IDO deal with Fragmint, the world's first NFТ platform with fragmentable art and formable DAOs. 
The current NFT world seems to preserve the most valuable pieces of collectible NFTs for the most informed or the high-income bidders. It is also evident that all big marketplaces in this field are centralized and benefit significantly from the situation. As NFTs' popularity is sky-high, marketplaces seem to be constantly emerging across various blockchains with one main goal – to have as large selections as possible. Unfortunately, this has resulted in a lack of quality control and different security issues. But, on the other hand, it has also resulted in emerging such ambitious projects as Fragmint, where it is believed that great utility and adoption can be found in focusing on an exciting niche and exploring it. 
So today, GamesPad is thrilled to announce a new upcoming IDO deal with Fragmint, a platform that auctions digital art that has been fragmented into smaller art pieces called fragmints. Explore also our upcoming IDO.
40% at TGE, 10% per month for 6 months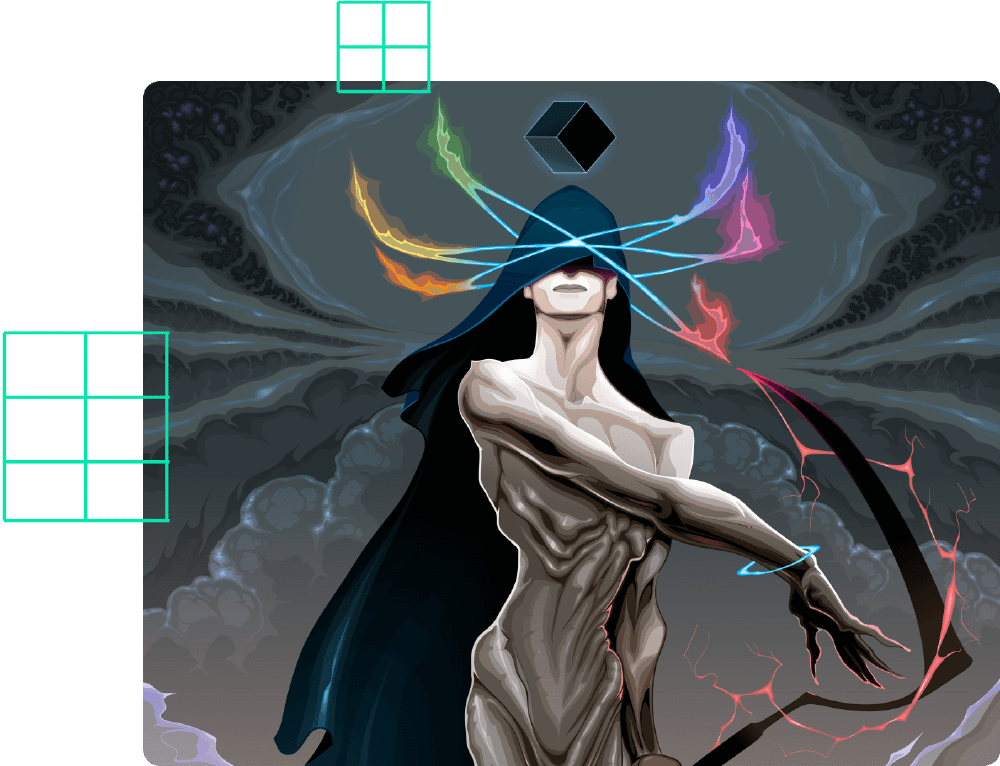 About Fragmint
As a project born out of the necessity of being different, Fragmint is the next-gen platform that auctions digital art that has been fragmented into smaller pieces of art called fragmints. The top-notch professionals behind Fragmint believe now it's the right time to shake the boundaries and develop a curated environment and specific types of projects that do not live anywhere else. The name stands for Fragmented NFTs — pieces of art that can be digitally split into different, stand-alone fragments and each "fragmint" minted into a separate NFT. 
The platform focuses on building independent communities and empowering their creative use of decentralized mechanisms while aiming to incentivize contribution to generate and distribute more value for all participants via $FRAG tokens.
Fragmint key features
Fragmint stands out from other NFT platforms, so here are the core features and characteristics:
Auctions of high-end celebrities, event organizers, and entertainment industry players;





High-end art piece fragmentation for mass-market accessibility and creation of a sub-economy;





DAO structure available for the owners of the different valuable NFTs generated during the different auctions;





A general governance voting system allows the power users to vote for different decisions related to further platform development and upcoming auctions. The voting mechanism is one of the features that allow for the FRAG token to be deflationary;





Internal tokenization of each DAO allows all participants to vote on matters concerning the DAO. I.e. selling a part of the art on secondary markets, moving the NFT art, etc.;





$FRAG token with limited supply, staking and burning mechanisms.
Why consider Fragmint for investing?
The team of experienced professionals, dreamers, and NFT enthusiasts behind Fragmint has a unique vision to take advantage of emerging and experimental technologies as tools in order to bring new products into the world for the purpose of improving the quality of life of as many people as possible. They allocate time and resources to pursue new and interesting business models and reward the platform participants for spending their time, energy, and resources. They also want to empower communities by putting their digital fates in their own hands, implementing the ever-evolving mechanisms of DeFi and DAO to the NFT space, and introducing novelty and utility into the world of digital art and blockchain. All this makes the project truly unique and incredibly attractive to investors.
How to join Fragmint IDO on GamesPad?
Are you a newbie and have never participated in the IDO deals on GamesPad? In this comprehensive tutorial, you will find everything you need to know to activate the tier on GamesPad and start investing in deals on our platform. Here are several steps to get started:
Create a wallet

Register and complete KYC (Know-Your-Customer procedure) 

Activate your tier on GamesPad: 
3.1. Buy $GMPD tokens
3.2. Purchase the GamesPad NFT
3.3. Lock-in $GMPD tokens and NFTs on the platform
4. Join the IDO deal on GamesPad! 

You can also staking and farm your $GMPD tokens to activate your tier. Read more in this step-by-step guide to investing with GamesPad.
To get started as a members of our community, invest in GMPD, which will give you access to investment in our top projects as they launch.