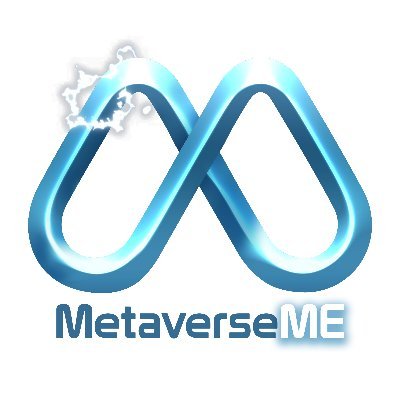 will be launched on Gamespad Starter
GamesPad is happy to announce a new IDO deal with MetaverseMe, bringing your avatar into the metaverse. 
An avatar is an embodiment of a person or thing in another form, typically in a digital or online context. In other words, an avatar can be seen as a digital self or alter ego. There are different types of avatars, and they can be used for different purposes. For instance, some people use avatars to represent themselves in online games, while others use them to create completely new identities in the virtual world. However, the most common use for avatars is probably as a personalization tool on social media platforms  In these cases, avatars can help people to express their individuality and stand out from the crowd. So, whether you're using an avatar to escape reality or just to add some personality to your online persona, there's no doubt that they are a fascinating and integral part of the digital world. This exciting project, the MetaverseMe is on a mission to give people the freedom and power they need in order to truly express themselves inside the metaverse through developing an application that creates your digital self, an avatar.
So without further delay, GamesPad is pleased to announce its new upcoming IDO with MetaversMe, a platform, and marketplace for exploring and sharing your digital self through NFTs, fashion, AR, games, dance, and music.
About MetaverseMe
MetaverseMe is a platform and marketplace for exploring and sharing your digital self through NFTs, fashion, AR, games, dance, and music. MetaverseMe brings your avatar (your ME!) into the Metaverse, where you can explore, communicate, create videos, collect rare fashion items, and many more. The MetaverseME app for iOS and Android is expected to be available in closed beta for a limited audience in the 2nd quarter of 2022.
MetaverseMe key features
The MetaverseMe App is where you can create your own avatar called "ME". Where you express yourself with unique digital fashion, and style, and use your avatars as characters in games.

The team of MetaverseMe is also developing KickOff Evolution, a 5v5 free-to-play multiplayer football game, in which you control a single character (ME!) in a team, with a unique control system and viewpoint.

The MetaverseMe Marketplace allows you to trade collectibles as NFTs, including exclusive fashion items.
How to join MetaverseMe IDO on GamesPad?
Are you a newbie and have never participated in the IDO deals on GamesPad? In this comprehensive tutorial, you will find everything you need to know to activate the tier on GamesPad and start investing in deals on our platform. Here are several steps to get started:
Create a wallet

Register and complete KYC (Know-Your-Customer procedure) 

Activate your tier on GamesPad: 
3.1. Buy $GMPD tokens
3.2. Purchase the GamesPad NFT
3.3. Lock-in $GMPD tokens and NFTs on the platform
4. Join the IDO deal on GamesPad! 

You can also staking and farm your $GMPD tokens to activate your tier. Read more in this step-by-step guide to investing with GamesPad.
To get started as a members of our community, invest in GMPD, which will give you access to investment in our top projects as they launch.