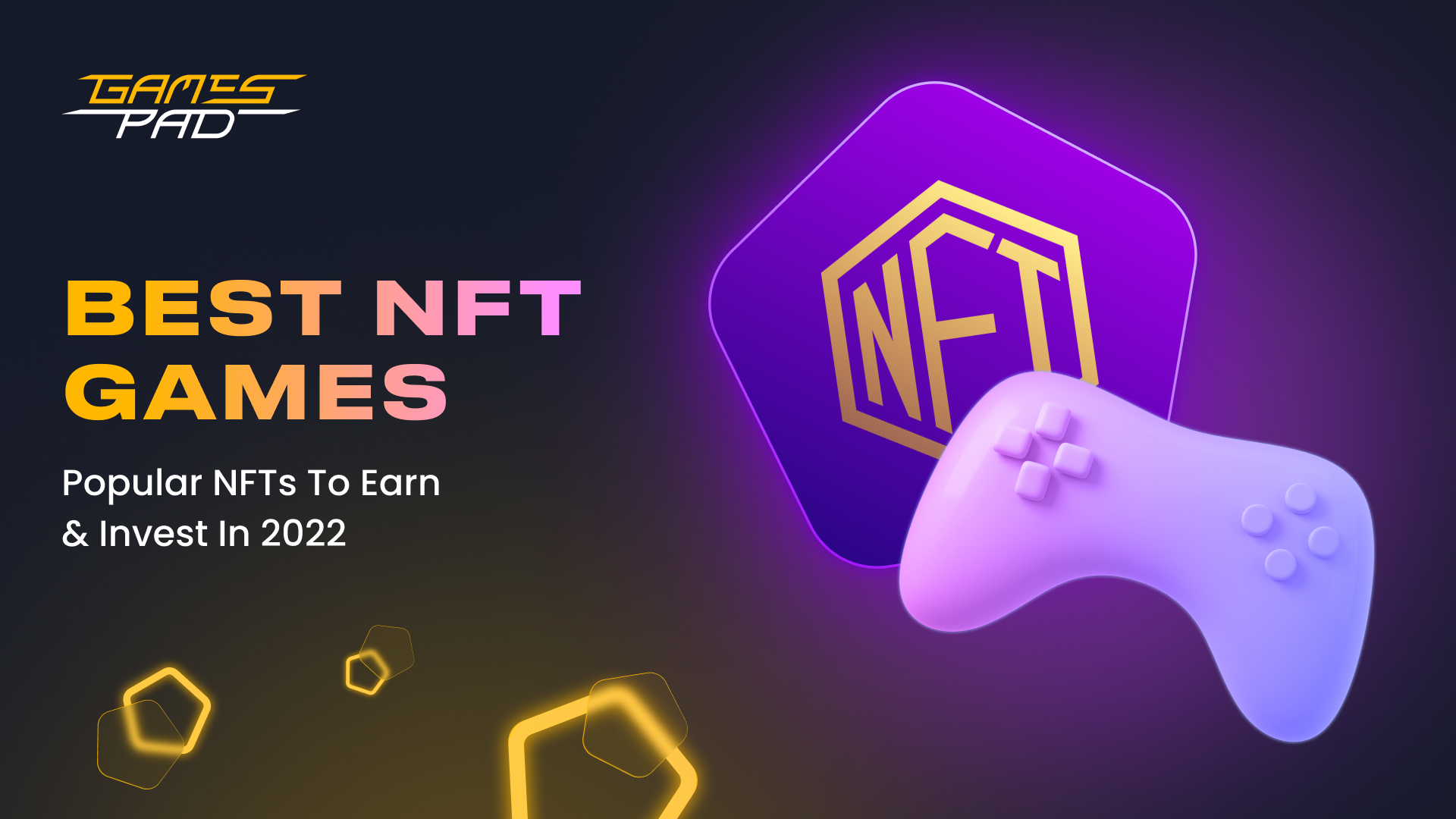 Understand how NFT games work, how to make money from them and what are the best games to invest in 2023. 
Non-fungible tokens (NFTs) are set to become an increasingly popular form of a digital asset in the gaming industry over the next few years. By 2022 and 2023, we expect to see a surge of NFT games that use blockchain technology to create unique and collectible virtual items.
These games will offer players more control and ownership over their assets than ever before. With this newfound power, gamers will be able to trade and monetize their assets on the open market, creating new economic opportunities within the gaming world.
Furthermore, these games could also pave the way for new forms of gameplay that allow players to customize their experience like never before. As such, it is safe to say that NFTs have a bright future ahead as they revolutionize how we think about digital assets in video games.
What Are NFT Games?
NFTs are blockchain-based digital and cryptographic tokens that represent a one-of-a-kind object. It might be a virtual item in a game, a valuable piece of crypto art, or even a physical property such as real estate.
Unlike fiat money, with which 1 dollar is exactly the same as another 1 dollar, NFTs are non-fungible, so the value of each NFT can't be compared to another.
In NFT games, these tokens are used in the rules, guidelines, and player interactions. A game may use an NFT to represent a unique character or avatar, besides other in-game assets and items. To integrate NFTs in the gaming environment, developers build smart contracts that make up the rules for the NFTs used to trade, produce, and implement NFTs inside a game.
How Do NFT Games Make Money?
The mechanics of each game and the market demand will determine how much money a player can make while gaming. The profits come from native in-game cryptocurrencies and selling NFTs assets on marketplaces.
The value in NFT games is defined by the NFT or token's collectability or in-game utility. The well-known NFT concept of scarcity also applies to NFT games. Take a look at top play to earn games to invest.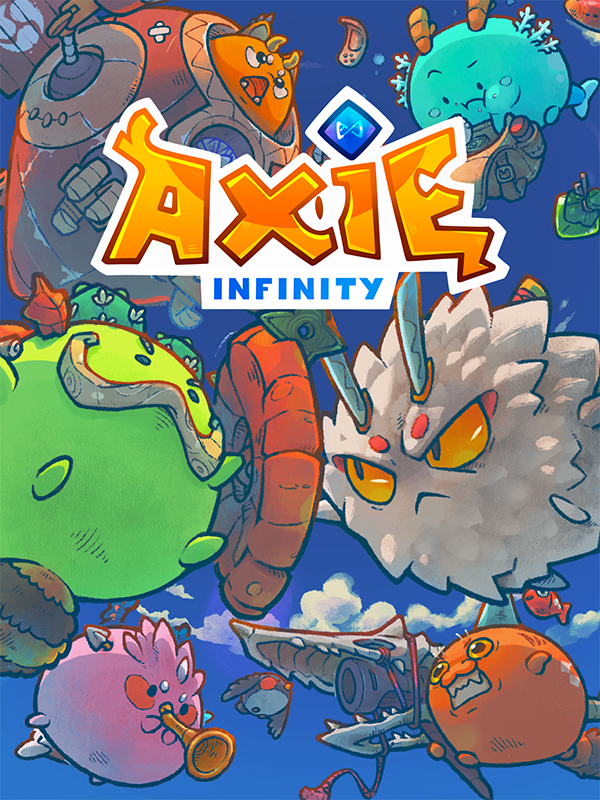 Best NFT Games to Make Money of 2023
The Sandbox
Battle of Guardians
Idle Cyber
Axie Infinity
Gods Unchained
Here are some of the most profitable NFT Games so far in the history of GameFi:
1. The Sandbox
The Sandbox NFT game is a metaverse where you may own land, play, and create your own games. You can interact as a collector, artist, game decider, or simply ramble from game to game.
2. Battle of Guardians
Battle of Guardians is an exciting NFT game, a multiplayer player-versus-player arena. In many locations of the enormous SciFi game universe, players may participate in next-level multi-realm battles.
3. Idle Cyber
Idle Cyber is a frontier defense NFT game set in the year 2088, in which humans lead a team of mutants to defend the wall, slay cyborgs, and overcome giant enemies to save mankind.
4. Axie Infinity
Axie Infinity is a Pokémon-inspired NFT game where users gather, grow, battle, and trade millions of charming fantasy creatures known as Axies. Each Axie is a highly valuable unique NFT. It is also arguably the best NFT game to invest in.
5. Gods Unchained
Like the conventional card trading game Magic: The Gathering, Gods Unchained is a trading card game in which participants assemble decks and compete against one another.
The Best NFT Card Games to invest in 2023
Sorare
Gods Unchained
SplinterLands
Metropolis Origins
JobTribes
Take a look closely to this projects:
1. Sorare
Sorare is a blockchain-based competitive fantasy game that allows players to collect, play, and win officially licensed digital cards featuring the world's best global football and MLB players. It is also one of the best gaming NFTs.
2. Gods Unchained
Gods Unchained is an online strategy trading card game that employs the play-to-earn model. The game's trading cards are NFTs with real-world value.
3. Splinterlands
Splinterlands is a crypto collectible card game that runs on blockchain technology with cards that are owned as non-fungible tokens (NFTs).
4. Metropolis Origins
It is a blockchain-based, NFT collectible card game set in a cyberpunk world.
5. JobTribes
JobTribes is an NFT game with an RPG Card Battle system that can be played on a smartphone or PC browser.
To understand better what makes NFT valuable check our blog and take a look how NFT is used in music industry.
How to Invest With GamesPad
GamesPad is constantly scouting the most promising NFT games to launch their IDOs on our launchpad. By doing so, we provide our community with the best game options to invest in and play.
To invest with GamesPad, you'll only need a crypto wallet, an active account on our platform, and some GMPD tokens to allocate to your projects of choice. You can find all of our ongoing IDO deals on the GamesPad launchpad.
Wrapping Up
It is clear that NFT games are set to revolutionize the future of gaming. By 2023, we can expect these unique digital assets to provide gamers with more control and ownership over their virtual items than ever before.
Not only will this open up new economic opportunities in the gaming world, but it could also lead to innovative forms of gameplay where players have the power to customize their experience as they please. With all these benefits on offer, there's no doubt that NFTs will be a major force in video game development for years to come.
With NFT games, players enjoy some of their favorite game genres while also being at the forefront of the current NFT trend since they are very engaging and lucrative. As an investor, you can take advantage of the NFT trend and grow your crypto portfolio with some highly profitable games.
For our customers we give a possibility to win NFT participating NFT lottery.
Want to learn more about the best NFT games to earn money? Read more about free NFT games, free to play, free to play game, play to earn, top NFT games, NFT video games, gaming industry, playing games, in game rewards, NFT gaming, in game items, in game currency, the best NFT gaming project, and NFT gaming world in general.
Would you like to start investing in the most impactful crypto gaming, NFT and metaverse projects with GamesPad? Learn how in this comprehensive tutorial!
Disclaimer. This material should not be construed as a basis for making investment decisions or as a recommendation to participate in investment transactions. Trading digital assets may involve significant risks and can result in the loss of invested capital. Therefore, you must ensure that you fully understand the risk involved, consider your level of experience, investment objectives, and seek independent financial advice if necessary.