Explore the next trillion-dollar opportunity
This comprehensive research paper overviews the state of the metaverse and strategies to capitalize on the emerging business opportunities for different industries.
Gaming
Fashion
Virtual Real Estate
Marketing and Advertising
Decentralized finance
Creator economy
Immersive eCommerce experiences
Music and entertainment
Virtual travel
Employee engagement
Creative learning experiences
Sponsors and Research Partners
66% of respondents believe that the metaverse will transform everything
64% of respondents believe that building a digital self is important
59% of respondents are interested in purchasing virtual real estate or already own some
50% of users would buy a designer outfit or accessory for their digital avatar
53% of users think that the digital and physical worlds are equally important
81% of consumers who have heard about Web 3.0 think that it will improve their happiness
Eran Elhanani
Co-Founder of BullPerks and GamesPad
Founder of Part One Capital, a crypto investment firm. Advisor on multiple crypto projects. Elhanani is a serial entrepreneur, seasoned angel investor, speaker and previous Venture Partner in a boutique VC, and holds a BSc in Medicine, Computer Science, and Math
Constantin Kogan
Co-Founder of BullPerks and GamesPad
Partner at BitBull Capital. Founder of Adwivo and former Managing Director at Wave Financial. Entrepreneur, meta-connector, influencer, blockchain technology enthusiast and digital asset investor. A top thought leader in hedge funds, IT startups, and venture capital, Kogan holds a Ph.D. in Sociology and an M.Ed.
The open metaverse – the multi-platform environment that is taking form right now based on the principles of digital property rights, openness, and interoperability – is being advanced in significant part by the success of GameFi and the growth of NFTs. Today we can already observe the emergence of various platforms that incorporate essential elements of the metaverse. We expect GameFi to continue to flourish and expand, offering powerful game-centric opportunities while attracting millions of new participants to this next iteration of the Internet.
Yat Siu
Co-Founder and Executive Chairman of Animoca Brands
Fashion never ends, it just evolves and today that is happening fundamentally. Fashion is the hottest topic in the metaverse worlds. We don't eat, drink or have any other fancy physical possessions in metaverse worlds but we have Digital self-image to play with 7-24. We need digital clothes, lots of digital clothes and wearables.
A.Bahadir Yener
Founder of Metawear
Inhabitants of the metaverse already spend hundreds if not thousands of dollars on virtual assets, whether its character skins or weapons, gamers understand the emotional payoff of customizing digital avatars. What Web3 does is that it decentralizes these assets from the studio's game servers and gives true ownership of it to players, allowing them to then be able to resell digital assets to their peers. For brands, this not only creates a brand new market for distribution, but unlocks the fastest growing demographic to their sales channels.
Travis Wu
Co-Founder of Highstreet
Entertainment industry players might have the most lucrative opportunities in the metaverse. This emerging virtual space is garnering immense interest from younger demographics, a social cohort that is the most excited about new types of entertainment. This is why gaming, mass media, and even event management companies are joining the metaverse, trying to create a virtual replica of their real-world services to capitalize on the opportunity and expand their audience reach.
Brian Hazan
Co-Founder and Chief Revenue Officer at THE HUSL
Game developers are focusing more on economic incentives within gameplay as the GameFi model is rapidly becoming the most important feature for metaverse gaming projects. Monetizing games is keeping players interested and invested, and decentralized finance (DeFi) is making it all possible. As we see more gaming projects expand features to be more immersive and utilize technology like AR and VR, we will also notice that metaverse games will have incentive structures that allow players to earn real-world income.
Phillip Devine
CEO of CryptoBlades Kingdoms
NFTs are a powerful tool for artists, especially since they can be programmed to enable creators to receive blockchain royalties through subsequent sales in the secondary market. These digital assets can also help create a new type of relationship between artists and fans, starting a continuous cycle of interactions that can last for years without the need for any middlemen.
Gal Yosef
3D Artist
It's taken us 5 decades to realise just how destructive the Fashion industry has become, with the unfortunate reputation of being labelled as the 2nd most polluting industry in the World, second only to Oil. Without any real thoughts towards the impact on our planet, we have created a consumable culture that's systematically fed an insatiable demand for physical products.
Warren Parker-Mills
CEO of Fashion Metaverse Club & beforeStores, Advisor to Metaverse Fashion Council
Innovation in technology is the key ingredient in the ways metaverse opportunities will be presented to business leaders. As the metaverse continues to evolve, strategies will become more clear. In a boundless virtual world that allows users to explore and interact, the metaverse will be powered by an independent virtual economy utilizing blockchain and NFTs. Every economic sector will be at play in the metaverse, which means that every business has the ability to create a profitable metaverse strategy.
Anastasia Drinevskaya
Cointelegraph Communications CEO & Creative Director
The entertainment industry is primed for metaverse opportunities, especially in the forms of new revenue channels for creators. Immersive experiences, exclusive content for fans, being able to bypass traditional modalities of entertainment consumption to have a more direct connection and interaction with audiences. Take music for example. Artist can now build and reward communities for being early supporters in their music success via NFT's or Social Tokens that will grant them access to exclusive events (I.e. concerts), content (I.e. exclusive music) and physical/digital items such as merchandise and clothing collaborations. These are just a few of the many creative avenues that Web 3 will provide to the artist of the future.
Shawn Mims
American Rapper, Co-Founder of Cre8tor.app
A fascinating variety of stakeholders are jumping into the metaverse with both feet right now. Each unique stakeholder type is structuring its vision for how to integrate NFTs into the metaverse. Throughout the globe, participants from underserved markets and deprived political climates seek refuge in a virtual land where they can level the playing field much more rapidly than in real life. At the same time, big established brands are onboarding their communities and die-hard fans into the metaverse through NFTs.
Eathan Janney
Co-Founders of Edge Of Company
The Metaverse could completely revolutionize the esports industry with immersive digital experiences. The move to an immersive hybrid model would bring esports fan engagement to completely different levels. Instead of spectating from a view of the player's screen, imagine yourself inside the game itself while having the option to move within the environment. The Metaverse makes it possible to virtualize an entire tournament, making the experience even funner.
Gary Ongko Putera
CEO and Founder of BOOM Esports
The metaverse is obviously the next big thing in digital marketing. Marketers have always been striving to build more immersive and exciting brand experiences. Today there is likely no better place for this than the metaverse. From virtual showrooms to test drives to online shopping – in the metaverse, all this will acquire a new form and skyrocket customer engagement. Imagine a Ferrari test drive on the virtual streets of Los Angeles, Bangkok, or any other location in the world. Wouldn't it help the Ferrari sales department to engage their luxury customers who are definitely seeking a kind of exclusivity and rarity?

Dana Kachan
CMO at GamesPad & BullPerks
One specific business opportunity in the Metaverse will be for educators, online course providers, high schools, and even universities. By providing refreshing, interactive engagement methods via augmented reality and virtual reality training, the Metaverse allows instructors to create a more immersive style of learning. The Metaverse can usher in a new era for education, enabling students and teachers to meet up in the digital space via their virtual reality headsets regardless of their real-life location, a functionality that can lead to enhanced education.
Petrix Barbosa
MoonBoots Co-Founder
Consumers today are demanding immersive experiences, where they can express the identity through fashion in both their physical and digital realms. As we like to say at Faith, digital fashion is not limited to clothing for avatars. It's a growing fashion subculture that includes the digital design and modeling of real-world clothing, the uploading of designs for real and digital clothing onto the blockchain (so these designs can be sold as NFTs), and even digital clothes rendered onto real people.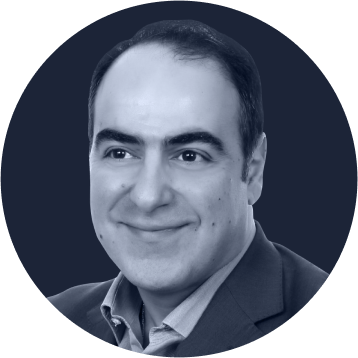 Wahid Chammas
Chairman of Faith Tribe
Disclaimer
GamesPad doesn't provide investment advice...
This publication is for information purposes only and represents neither investment advice nor an investment analysis or an invitation to buy or sell financial instruments. Specifically, the document does not serve as a substitute for individual investment or other advice. 
Readers should be aware that trading tokens or coins and all other financial instruments involves risk. Past performance is no guarantee of future results, and I/we make no representation that any reader of this report or any other person will or is likely to achieve similar results. The statements contained in this publication are based on the knowledge as of the time of preparation and are subject to change at any time without further notice. 
The authors have exercised the greatest possible care in the selection of the information sources employed; however, they do not accept any responsibility for the correctness, completeness, or timeliness of the information, respectively the information sources made available as well as any liabilities or damages, irrespective of their nature, that may result therefrom (including consequential or indirect damages, loss of prospective profits or the accuracy of prepared forecasts). 
In no event shall GamesPad be liable to you or anyone else for any decision made or action taken in reliance on the information in this report or for any special, direct, indirect, consequential, or incidental damages or any damages whatsoever, whether in an action of contract, negligence or other tort, arising out of or in connection with this report or the information contained in this report.
Read more
Collapse