GamesPad Is Announcing The New Tier System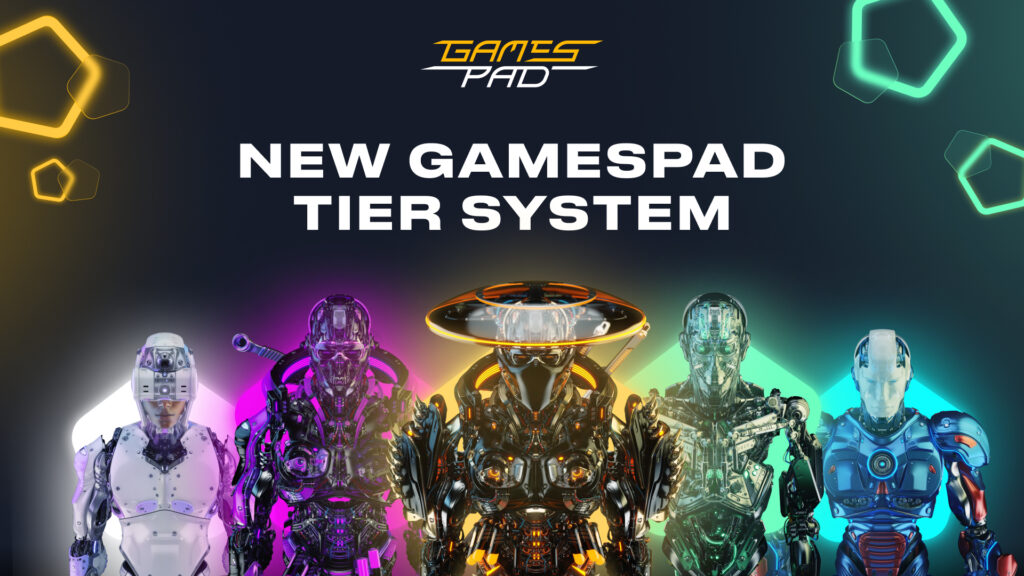 Dear GamesPad Community,
We hope this message finds you well. Our team wanted to update you on the latest developments at GamesPad. As a company that strives to build one of the fairest and most community-oriented launchpads, we are constantly listening to your feedback and evolving to meet your needs.
One of the most popular unsatisfied requests to this day was for an additional tier system without NFTs. Many users requested this update for a long time and finally, the time has come, when we believe such changes should be implemented. We heard you loud and clear and are delighted to announce our updated GamesPad tier system based on the recent polls:
The updated tier system is designed to provide our community with more flexibility when participating in our launchpad investment activities. Regardless of your goals & strategies, GamesPad always has something to offer you.
🗝️ The key difference between participating with NFTs and tokens is that token-only tier owners will have limited utility in our ecosystem and will only receive the perks of investing in our Launchpad deals.
On the other hand, NFT-based tier owners will keep all current conditions with 50% more allocation than those who only have tokens and receive other exclusive perks.
Eventually, these changes should bring more users into our growing Ecosystem, boost the prices of both tokens, raise demand for our metaverse and all the benefits that our NFTs provide.
Main takeaway:
💠 From now on users will be able to participate in deals by locking or staking only tokens.
💠 For those who locked NFTs with us, they will get 50% more allocation in all our deals than those who got the tier only with tokens.
💠 People who understand the potential of our ecosystem, want to be among the first who will explore the ElseVerse as well as receive many amazing benefits along the way, will buy or keep holding our NFTs and soon will receive their rewards.
Thank you for your trust, together we will bring Web3 into reality!