Understanding Crypto Incubators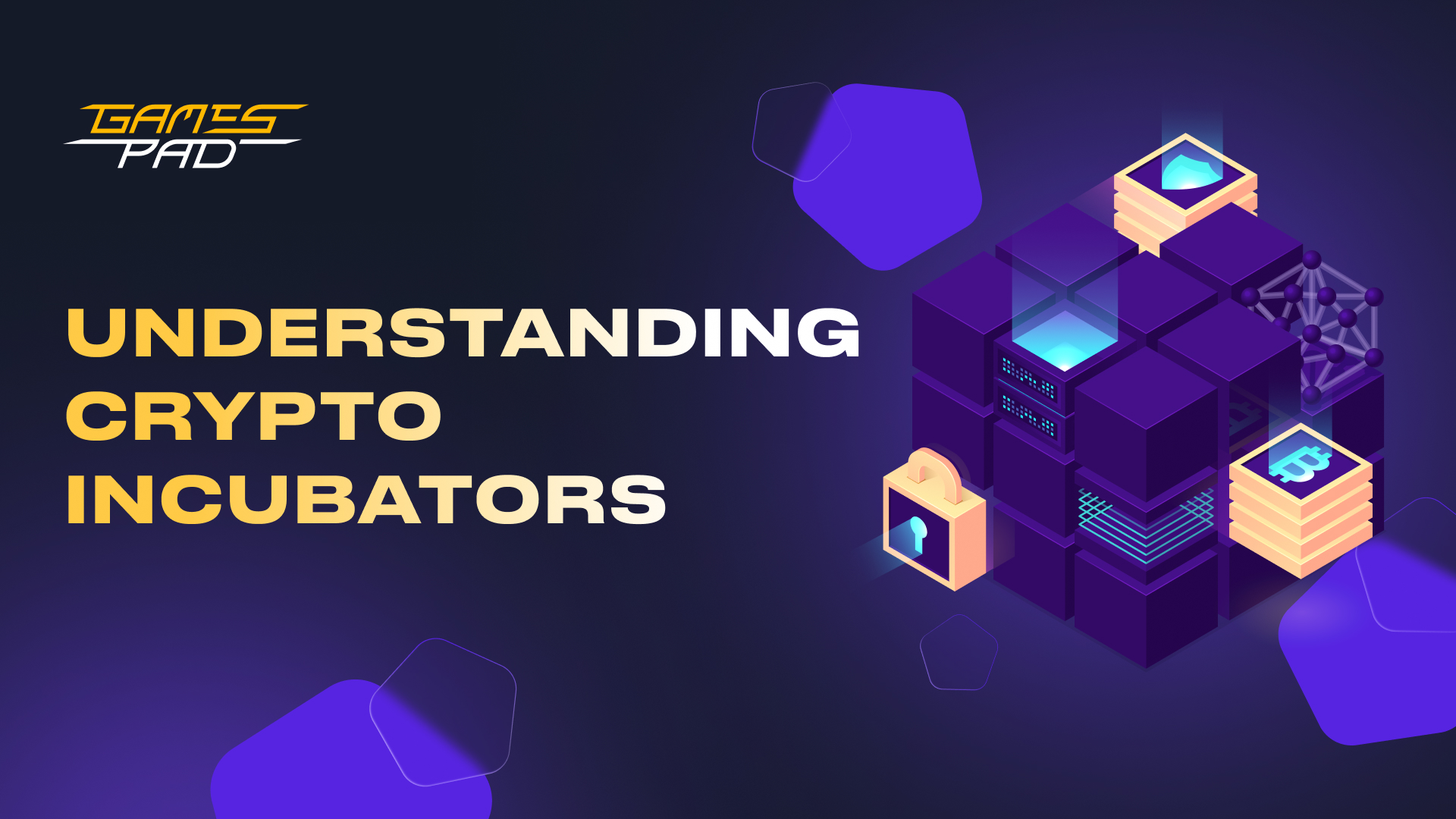 As we delve deeper into the age of digital finance, the cryptocurrency industry is experiencing unprecedented growth. With this burgeoning landscape comes an increasing need for startups to navigate the complexities of the crypto world. This is where incubation programs play a crucial role, providing a nurturing environment for these nascent businesses to grow and thrive. In this article, we're going to introduce you to the concept of 'Crypto Incubators.'
These are specialized programs designed to be the ultimate solution for startups in the crypto space, offering them the resources, mentorship, and support required to succeed. Join us as we explore the intricacies of these crypto incubators, and understand their pivotal role in shaping the future of the cryptocurrency industry. Read on!
Understanding Crypto Incubators
Crypto incubators can be seen as a catalyst for innovation in the dynamic and ever-evolving world of cryptocurrencies. They are platforms or programs that seek out promising startups with potentially game-changing ideas in the crypto industry and support their growth from the concept stage to a fully functional business.
The main goal of a crypto incubator is to nurture these early-stage companies, guiding them through the fundamental phases of development until they are strong enough to stand on their own. This nurturing process often involves providing resources such as workspace, seed funding, mentorship, and training.
Joining a crypto incubator comes with a host of benefits for startups:
Access to Industry Experts and Mentors: Crypto incubators often have a network of experienced professionals who provide guidance and mentorship to startups. These experts offer valuable insights into the industry, helping blockchain startups navigate the complexities of the crypto world.

Networking Opportunities: Being part of a crypto incubator provides startups with numerous networking opportunities. They get to interact with other blockchain startups, investors, and industry leaders, which can lead to fruitful partnerships and collaborations.

Assistance with Business Development and Strategy: Crypto incubators assist startups in formulating and implementing effective business strategies. They provide advice on various aspects of business development, including market research, product development, marketing, sales, and more.

Support in Technical Aspects of Blockchain and Cryptocurrency: Given the technical nature of cryptocurrencies and blockchain technology, many blockchain startups may need help in this area. Crypto incubators often have tech experts who can provide assistance with blockchain development, smart contracts, security measures, and other technical aspects.

Funding Opportunities and Investor Connections: One of the significant challenges startups face is securing funding. Crypto incubators connect blockchain startups with potential investors and also guide them in pitching their ideas effectively. Some incubators even provide seed funding to the startups they incubate.
In conclusion, crypto incubators play a crucial role in the cryptocurrency ecosystem, fostering innovation and driving the growth of early-stage blockchain startups. They provide a conducive environment for startups to thrive, equipping them with the necessary tools and resources to succeed in the competitive crypto industry.
Our Crypto Incubation Program
GamesPad is the 360-degree go-to-market platform and a startup accelerator that supports potentially promising crypto gaming projects, empowering their growth with fundraising, business networking, marketing, PR, and technical expertise.
The GamesPad incubation program is the culmination of years of expertise, research, and passion to propel blockchain gaming to the mainstream. We are not back-seat advisors. We roll our sleeves up and help projects on their journey towards success and adoption.
The GamesPad founding team made dozens of investments as angel investors, helped many crypto projects and early-stage blockchain startups raise millions of dollars, and witnessed how they succeeded.
We back purpose-driven game entrepreneurs. How?
In reality, many GameFi early-stage startups fail after the launch due to having no infrastructure, poor marketing, no clear vision of their product, and no focus on the project's development from the incubator. At GamesPad, we combine the best from traditional startup incubation with the innovative decentralized approach to fully support talented game developers in their entrepreneurial journey – from the idea to execution and public launch.
Our unique approach:
Searching for gemstones
We do thorough due diligence to identify blockchain projects with the potential for future success.
Polishing diamonds
Turning a raw diamond into the highest quality solitaire GameFi gemstone.
Building the impact
Access to industry networks and ecosystems alongside advisory services aimed to support profitable growth.
Remember: we don't promise you success. However, we take you on our side.
How to Apply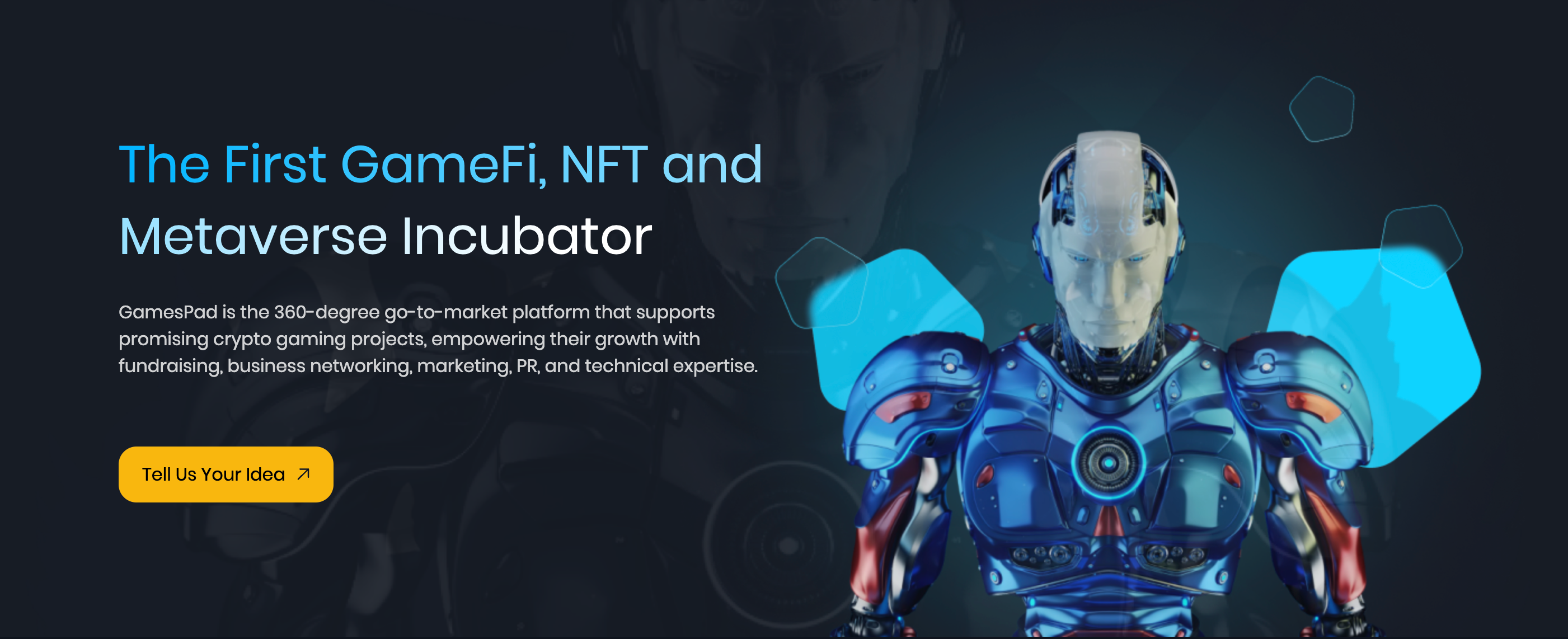 Applying for incubation is as easy as that! What you need to do is to fill our GamesPad Incubation Application Form.
In the form you can find general information questions, and something more specific, including the questions about your blockchain or platform, readiness to pass KYC, project status, brief information about your partners, advisors, and investors, and more. Apply right now!
The Future of Crypto Incubators
In light of the entire blockchain ecosystem, blockchain startup incubators have a promising future ahead, particularly with the swift growth and proliferation of the cryptocurrency and blockchain sectors. As digital currencies edge closer to mainstream adoption, the thirst for inventive solutions in the blockchain domain intensifies. This creates a golden opportunity for budding startups and, in turn, for crypto startup accelerators.
Such blockchain business incubators are set to become pivotal in sculpting the crypto sector's trajectory. They serve as hubs for sparking innovation, cultivating potential-filled concepts, and metamorphosing them into flourishing ventures. Offering access to funding, experienced guidance, technological know-how, and valuable connections, these incubators equip startups with the tools to navigate and excel in the competitive world of crypto.
Furthermore, as the cryptocurrency realm evolves, there's an amplified emphasis on aspects like regulatory adherence, security measures, and operational transparency. Crypto incubators, armed with their profound knowledge and resources, can steer nascent startups through these intricate terrains, thereby enhancing the overall trustworthiness and endurance of the crypto environment.
The emergence of decentralized finance (DeFi) and the concepts of Web 3.0 have carved new paths for creative endeavors in the crypto universe. Crypto incubators are strategically poised to leverage these trends, backing startups that are pioneering transformative projects in these sectors.
Conclusively, the horizon gleams brightly for blockchain business incubators. They are destined to be instrumental in propelling the expansion and metamorphosis of the crypto realm, igniting innovation, and championing the upcoming wave of triumphant crypto enterprises.
We hope you've found out enough about incubators and accelerators in the blockchain industry, and understood what is a venture capital firm, a global blockchain venture studio, an accelerator program, early stages, global blockchain innovative capital, blockchain ecosystem, inaugural accelerator program, venture capital fund, blockchain accelerators, and more. If you work in the blockchain industry, or just interested in the blockchain space and digital assets in general, check out our GamesPad blog for more info about emerging technologies, crypto & financial world.
Would you like to start investing in the most impactful crypto gaming, NFT and metaverse projects with GamesPad? Learn how in this comprehensive tutorial!
Disclaimer. This material should not be construed as a basis for making investment decisions or as a recommendation to participate in investment transactions. Trading digital assets may involve significant risks and can result in the loss of invested capital. Therefore, you must ensure that you fully understand the risk involved, consider your level of experience, investment objectives, and seek independent financial advice if necessary.