How Anime NFT Works: Top 5 Anime NFTs on the Market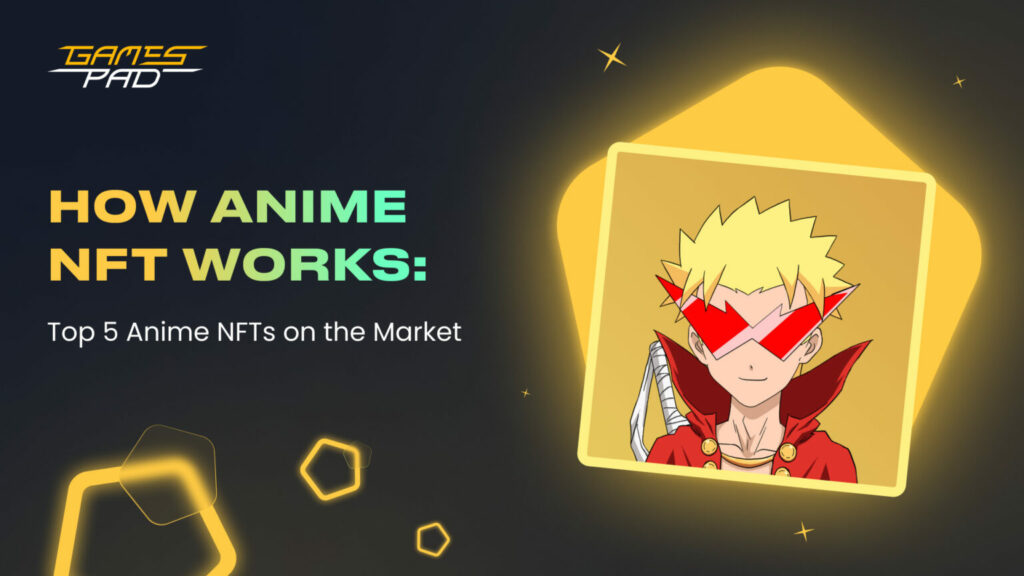 Initially, NFT art was pretty controversial. Only over time, when artists started to create manga and animated content, were they able to join the growing digital market. But the real boom happened when Japanese culture, especially anime, became influential during the past decade. Such movies as Seven Samurais and Akira, among others, have instilled powerful emotions in public that couldn't be compared to other art forms, which contributed to the development and acceptance of anime-based NFTs.
How is anime used in NFT?
NFTs are very popular in the anime world. These unique digital objects can be bought, sold, and exchanged just like traditional art pieces.
Recently, anime NFTs have been a point of attraction for digital artists, collectors, and even traders or those who want to get some money by investing in these assets. It, in turn, has led to the growth of the manga and anime community who are now able to collect and own unique digital items that look just like they love them!
However, the NFT use in anime is not limited to separate items only. Anime books, series, and other media are also growing in popularity. If earlier, such pieces of art were not been preserved properly, and thus, most of them used to be destroyed, with the NFT development, the situation changed.
Blockchain technology and NFTs paved the way for anime and manga pieces to be appreciated, used, and preserved. This added more value to such types of projects.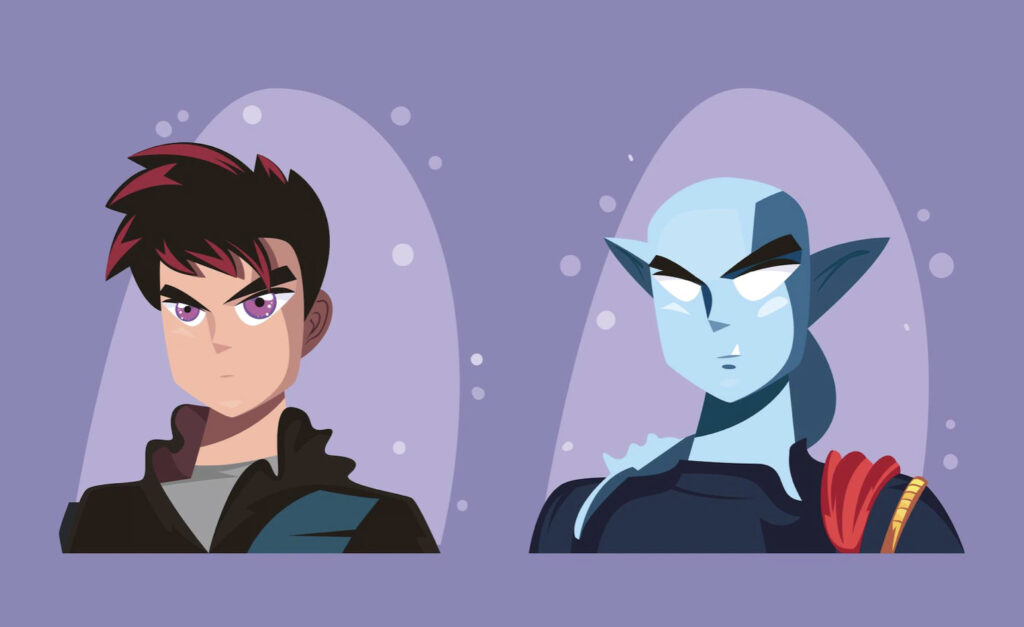 TOP 10 Anime NFTs for anime fans
In the thriving sphere of anime NFT art, we can highlight several incredibly successful pieces that stand out for their exceptional creativity and popularity:
What place do they take in the NFT space?
Let's now delve into the unique aspects of these anime metaverse NFT projects that truly set them apart, and explore why they have sparked such widespread interest and enthusiasm in the digital realm.
0N1 Force
0N1 Force is one of the most popular anime NFTs collections not only among anime fans but also among investors, collectors, stars, and influencers.
This NFT collection was launched in August 2021. 0N1 Force is distinguished by bright colors, multiple characters with unique traits, accessories, and haircuts.
The current floor price of one 0N1 Force NFT is about 0.2 Ethereum but the average price is at least double. Even though the CEO of this NFT collection resigned in 2022, the project is still strong among anime lovers.
Azuki
This NFT collection has become the face of anime in the digital space. The anime NFT project combines the traits of traditional Japanese culture with the pop culture of our time.
The Azuki collection was released in January 2022. Each of its characters has unique traits and accessories and unique background stories.
Vibrant colors, excellent graphics, and very well thought character features are typical for the collection creators who have experience in designing for Facebook and Blizzard. This is one of the reasons why the floor price of one NFT is 9 ETH, and the average price is over 10 ETH. It is high indeed, but these non-fungible tokens are worth it!
The NFT project has a clear roadmap. Alongside the main line, artists are constantly working on side collections, and the project creators follow all the events in the crypto industry to match the industry requirements and user expectations.
Karafuru
This NFT creation is inspired by traditional cartoons of Japan. That's why all characters have very distinctive forms and look different than characters in other NFT projects.
WD. Willy, the artist that has created the NFT characters, has collaborated closely with the Museum of Toys to create life-like and vivid characters that will appeal to both adults and kids.
The limited anime collection was announced in the NFT space in January and launched in February 2022. It is a real space for an anime artist.
In the future, anime artists are going to develop the collection further. And the NFT project creators are preparing a new surprise for their NFT community: they are going to release physical merchandise in the form of toys.
Kiwami Genesis
Kiwami Genesis was launched in March 2022 on the Ethereum blockchain. So, this anime-style NFT collection is among the youngest in the market.
The collection consists of 10,000 anime characters. It claims to enable all anime fans to shape their future independently.
The anime PFP collection is distinguished by vibrant colours, carefully created anime NFTs, and style.
Kiwami has great perspectives considering that they follow all the trends to update their NFT project accordingly. So, they are going to share their common passion with their community 100% and create physical merchandise. The next step of the anime collection will be to implement a DAO (Decentralized Autonomous Organization) and enable the project fans to decide on further developments of the anime collection.
The current floor price is around 0.145 ETH, and the current average price is about 0.1 ETH. Anime fans hope, though, that in the future, the value of Kiwami anime NFTs will grow.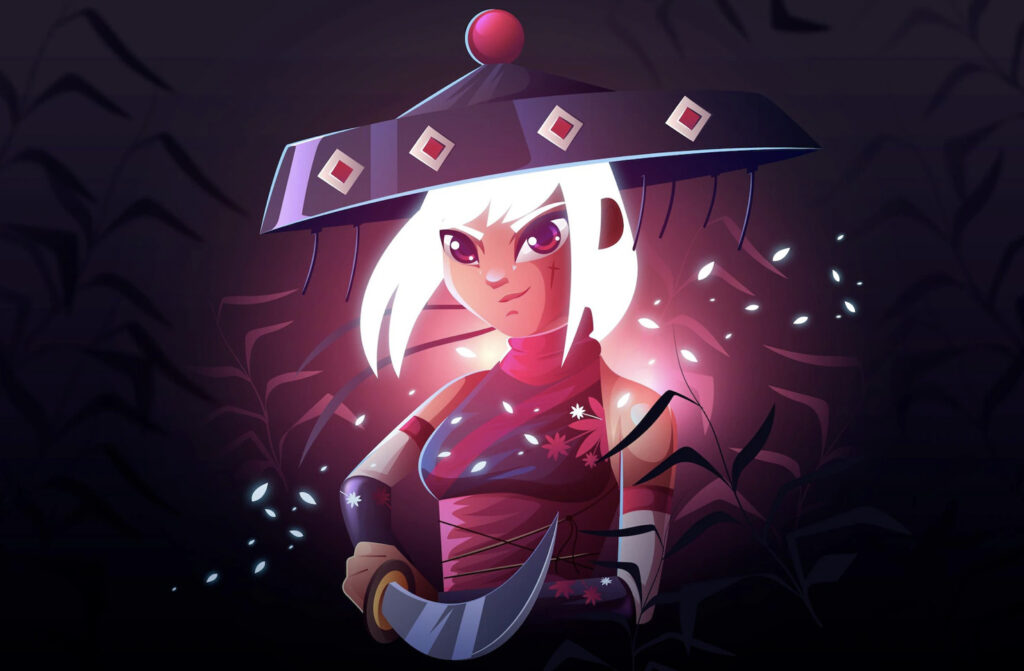 Hikari Official
The second Hikari's name is the Home of Misfits. This anime NFT project is based on lore and legends and is distinguished by exquisite beauty. The floor price of this artwork is low (about 0.015 ETH) but the roadmap of the NFT collection looks very promising. So, in the future, we can expect that the value of this project is going to increase.
Akuma Origins
Akuma Origins is an anime project inspired by illustration art. That's why it differs from other NFT projects.
The anime creators of this project made characters who are aliens. Those NFT collectors who are looking for unique anime PFPs will be happy to include Akuma in their portfolios.
The floor price of Akuma is 0.15 ETH, but the roadmap looks appealing, and the community will for sure benefit from the project development.
HAKI NFT
This anime NFT project includes everything that any anime fan would love: clothes, accessories, live events, NFT airdrops, a utility for NFT collectors, and exclusive access to new anime-inspired products.
The floor price of a HAKI NFT is 0.045 ETH. The low floor price makes this anime-inspired collection a perfect entry point for those who are interested in getting the next-generation collective at a reasonable price.
Shonen Junk
Shonen Junk is among the most popular NFT collections not only because of its elaborate graphics and characters, each with its own story.
James Lin is the software engineer behind this anime NFT collection. James Lin is also a co-founder of Crunchyroll. Crunchyroll is a major distributor of cool anime and manga properties in multiple countries.
This project is inspired by the Shonen Junk anime series, whose popularity was very high. That's why the Shonen Junk holders may benefit from their anime PFPs in the future.
Now, Shonen Junk is one of the most attractive NFT collections with a floor price of one NFT of about 0.109 ETH.
This is one of the most promising anime NFT projects in the NFT space.
Muri
The NFT avatars of this anime NFT collection are all set in a Night City, a strange world created by HAUS. The vibe of Muri is darker than that of most NFT collections, and this is what attracts users.
Ragnarok Meta is an anime-inspired NFT project created for those who love not just owning an anime NFT but getting involved in a story and lore.
Metaverse is one of the biggest trends nowadays, and Ragnarok Meta aims to take its niche in the NFT space by addressing this trend. These anime PFPs can be used to participate in a metaverse: play, communicate, shop, etc. That's why here, we can talk about the massive potential of the project. If you are looking for a digital anime to invest in, this may be your choice.
Any other NFT Anime collection?
The mentioned projects are the leaders in the NFT space but they are not the only ones. There are more future NFT collections that may conquer the NFT space in the nearest future.
The Aswang Tribe
The Aswang Tribe collection is an artwork compared to other cool anime projects. Its theme is inspired by Philippine mythology, and the community is big indeed.
Otaku Coin
Otaku Coin is another anime NFT collection worth checking. This is the first NFT project that tried to combine cryptocurrency and anime.
Capsule House
Capsule House refers to a digital NFT collection, drawing inspiration from the capsule toys that gained immense popularity in Japan. This collection prominently features elements of Japanese anime in its NFTs.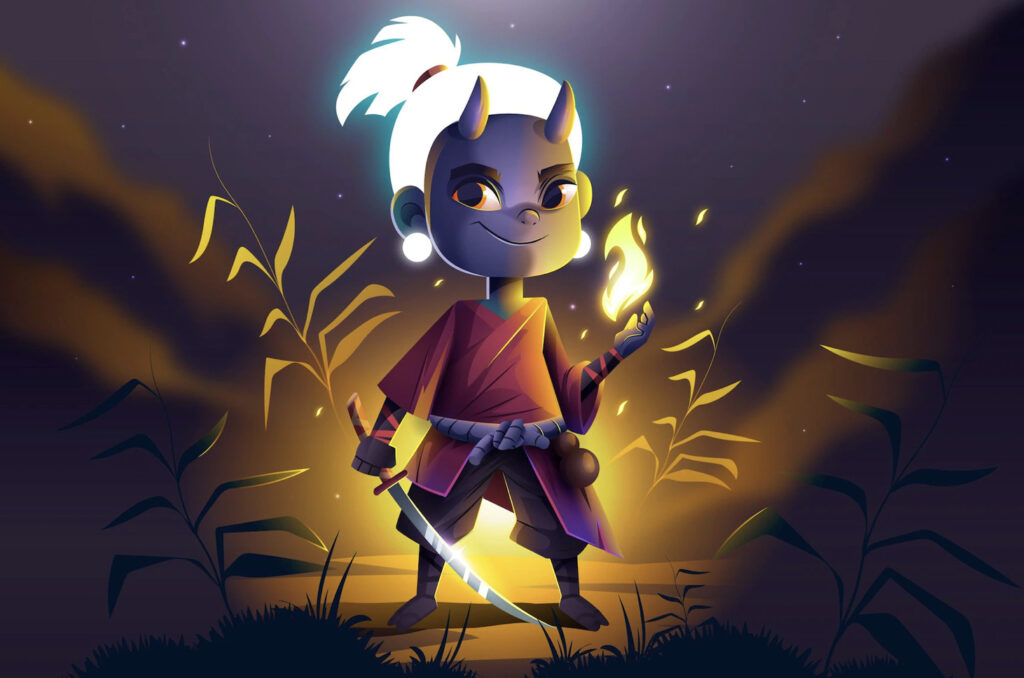 Conclusion
The world of anime NFT is very varied and ample. Some collections, like the ones we've mentioned, are supported by an extensive community; their NFTs are neat and made in all NFT traditions.
Other anime NFT projects, such as Sailor Moon, Capsule House, or Punch Man, take other forms and cannot be found on any NFT marketplace. Some of them still have great potential, and their main problem is that, for now, fans haven't noticed them yet. Others have nothing distinctive, no value, and they will be forgotten soon after their launch.
That's why before buying any NFT, check each its character, do your own research, and learn about the team behind each new project. If you see that the project is great and the prices are still low, you can give it a try. In the future, you may find out that you have found a real gem that will bring you significant income.
Would you like to start investing in the most impactful crypto gaming, NFT and metaverse projects with GamesPad? Learn how in this comprehensive tutorial!
Disclaimer. This material should not be construed as a basis for making investment decisions or as a recommendation to participate in investment transactions. Trading digital assets may involve significant risks and can result in the loss of invested capital. Therefore, you must ensure that you fully understand the risk involved, consider your level of experience, investment objectives, and seek independent financial advice if necessary.