Fashion And NFT. Which Fashion Brands Created Their Own NFT Collections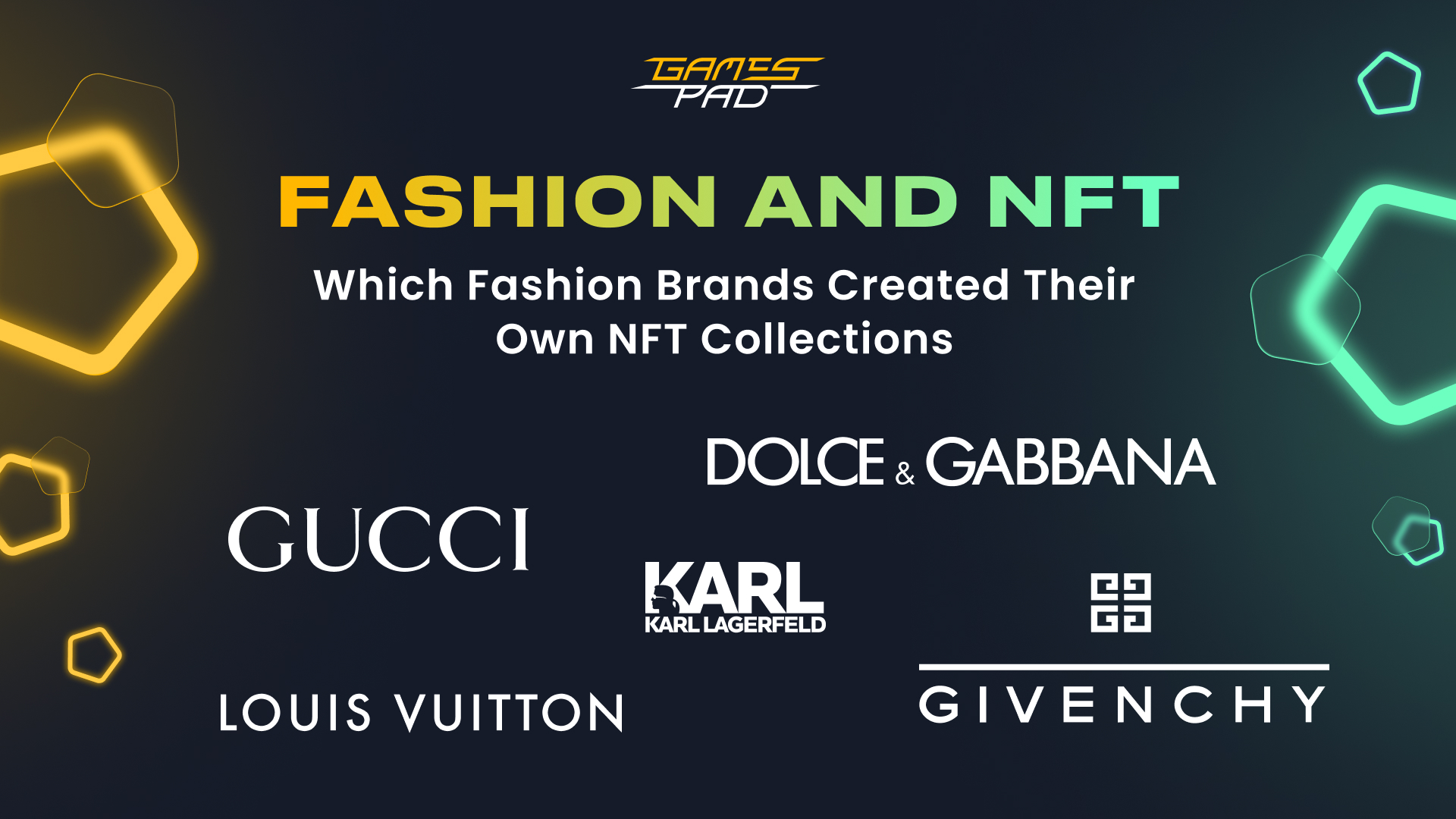 By 2030, demand for NFT fashion brands could skyrocket following the creation of the Metaverse, and their total value could reach $56 billion.
Will NFT market grow?
According to bank strategist Edward Stanley, the NFT market has the potential to grow to $240 billion by 2030, and digital collectibles of fashion premium brands could make up 8% of the whole market.
NFT and Fashion Brands:
As NFTs continue to open doors to new forms of consumption and production, more and more fashion brands are starting to invest in an entirely new digital collectibles business. Stanley is confident that as more aspects of people's lives are moving online, the demand for digital fashion and luxury goods will increase significantly in the coming years.
However, even though 2021 was the year of NFT fever (with such big names in the industry like Alien Worlds NFT and Axie NFT), analysts estimate that luxury NFTs account for less than 1% of all the transactions. This reflects the notion that fashion and NFTs together have tremendous potential and a lot of room to grow in the future.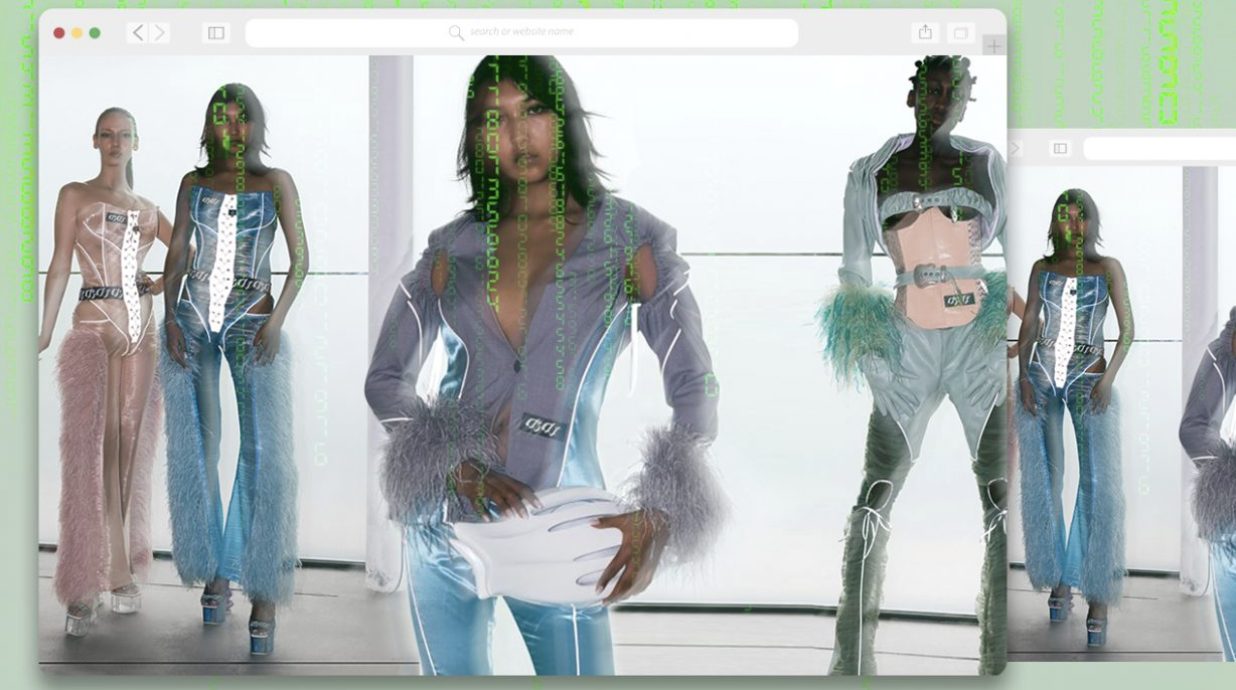 What is an NFT in fashion?
Fashion NFTs come in many forms. They can include virtual clothes that customers can wear in virtual environments, digital content with owners that can be interacted with, and digital twins of physical creations.
Why Fashion Involves in NFT?
Non-fungible tokens open up a new world of brand interaction with consumers. It presents a new level of communication with clients, creating memorable impressions, collaborations, iconic images, unusual advertising campaigns, and unique designs. NFTs create an innovative digital marketplace through short-term cash injections and allow brands to retain control and copyright of their assets without fear of copying and alteration. It is truly a new model for brand monetization and digital asset ownership. It is used also in music.
Why are NFTs good for fashion?
Fashion and luxury brands have become interested in NFTs as games and digital fashion come to the forefront of the current digital age. For their fall 2021 collection, for example, Gucci partnered with art auction house "Christie's" to release an NFT video called "Aria," which was bought for $25,000 that June. Many other brands have also been deeply engrossed in the digital world, using various strategies to capitalize on the boom and causing NFT collections to sell out in minutes or even seconds. Let's look at some big-name fashion brands integrating NFTs into their product portfolios, creating something unrivaled and unique.
Top 5 Fashion Brands That Created NFT Collections
Gucci
Topping our list is the aforementioned Italian luxury fashion house Gucci, which has clearly and intentionally latched on to the growing popularity of NFTs. Last March, the company unveiled its digital fashion experiment: AR sneakers.
Although at the time it was not considered a real NFT, the very first NFT-related product released by Gucci was the previously mentioned short film created to celebrate the company's 100th anniversary.
What is a Gucci NFT?
The Gucci NFT film "Aria" was co-written with Balenciaga. The four-minute short was sold for $25,000 at Christie's NFT auction.
It is safe to conclude that Gucci is currently winning the race towards becoming the first fashion and luxury brand to sell NFT products to consumers.
Gucci has already begun testing digital asset sales. The company has partnered with the virtual sneaker app "Wanna" to release its first augmented reality sneakers. But, of course, the sneakers have no real analog, so they can only be "tried on" and "put on" only in the digital space, and, despite the doubts that have clearly arisen, there is a lot of hidden meaning here.
In addition to the opportunity to become an influential part of the growing NFT industry, these virtual shoes allow the average consumer to associate with the Gucci brand, which for many was unattainable before. The affordable price not only attracts luxury buyers but is also aimed at those who are Gucci fans who could not afford such an expensive purchase.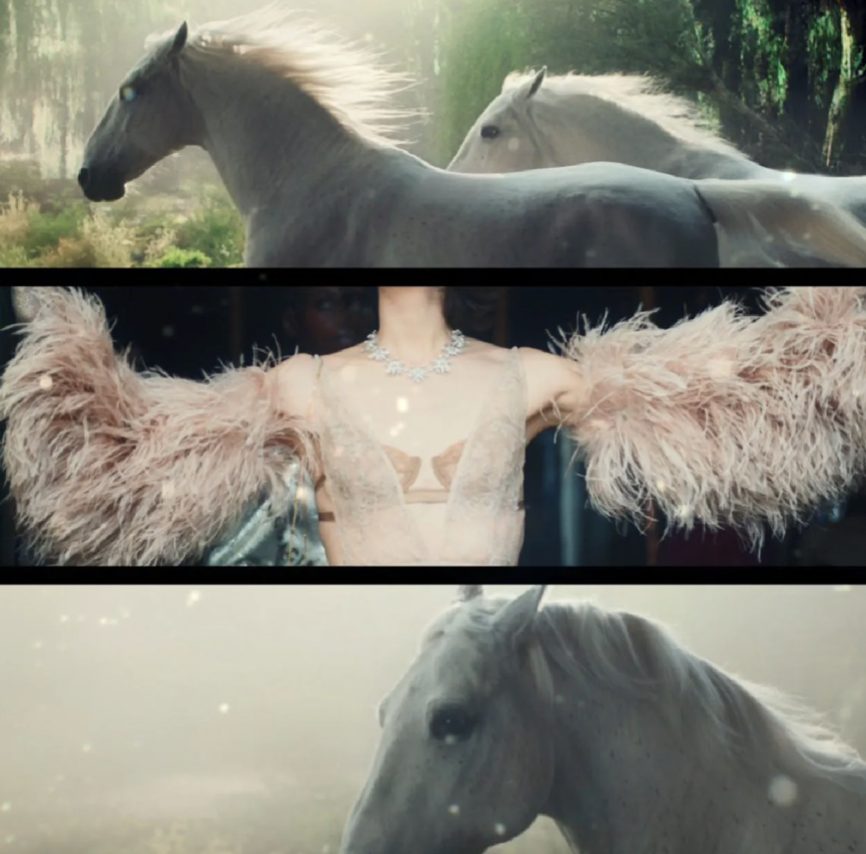 Source: Gucci
Karl Lagerfeld
Karl Lagerfeld's NFTs were inspired by the designer's fascination with cutting-edge technology and its impact on culture. With the launch of Karl x Endless NFT, the creators hoped to follow in his footsteps, unlocking the future of what's possible when the worlds of art and fashion collide.
What is a Karl Lagerfeld NFT?
In September 2021, his NFTs, a total of 777 pieces, 77 euros each, were sold out in a matter of seconds. Dropped on THE DEMATERIALIZED, the digital fashion marketplace, Lagerfeld's NFTs have quickly become role models for those pursuing the NFT dream. It doesn't matter whether it was FOMO or if people started to realize that the power of digital property creates incredible opportunities; the results and success exceeded all expectations.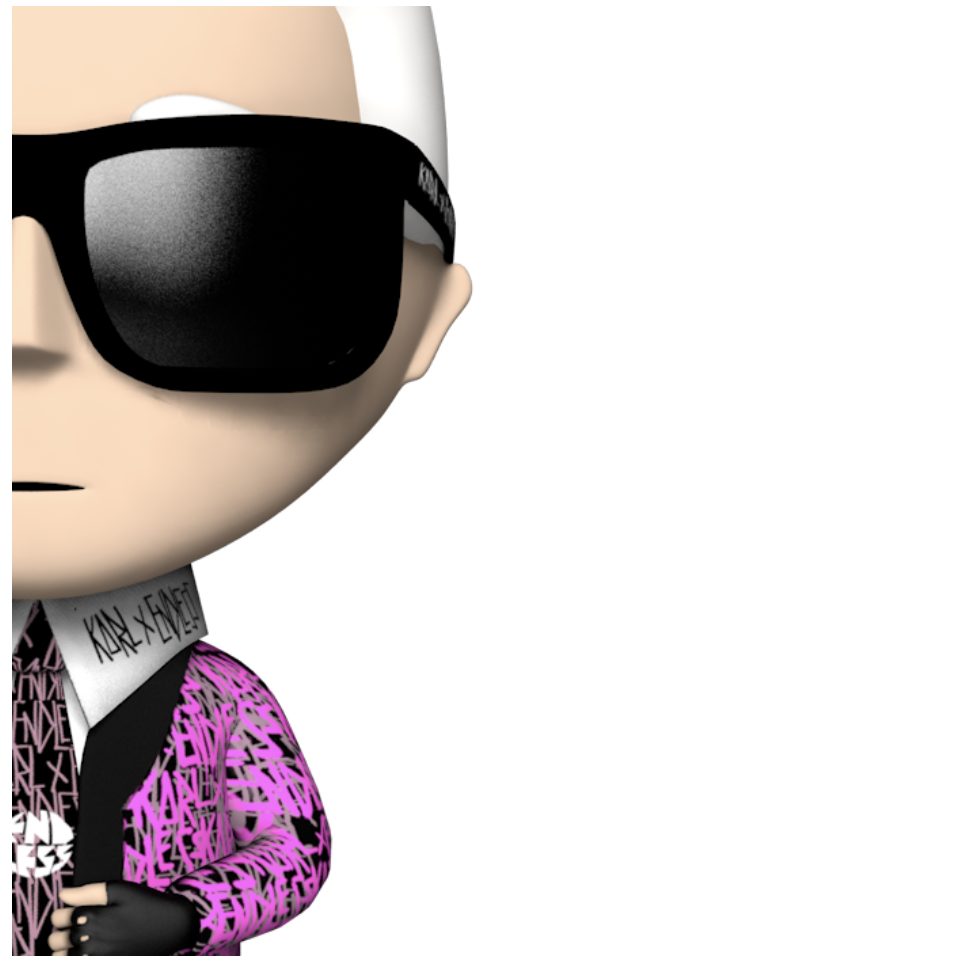 Source: Karl Lagerfeld
Louis Vuitton
Six months ago, Louis Vuitton celebrated its 200th anniversary and paid tribute to its founder with several new initiatives, including the LV suitcase collection, as well as an adventure game that is definitely worth mentioning. The game features a customizable Louis Vuitton "Vivienne" action figure that travels through 200 virtual worlds searching for two hundred birthday candles. Upon completion of the game, players can find thirty hidden collectible NFTs, ten of which were designed in collaboration with renowned digital artist Beeple. Beeple NFT art is becoming more and more popular, and it is rare to buy as a new release.
What is a L.V NFT?
Louis Vuitton as a brand goes way beyond fashion. The game also allows LV to tap into its younger, hard-to-impress audience by creating a challenge that anyone can take part in without buying anything. It's a way to become part of the LV universe and also an excellent opportunity for the brand to introduce itself to new consumers.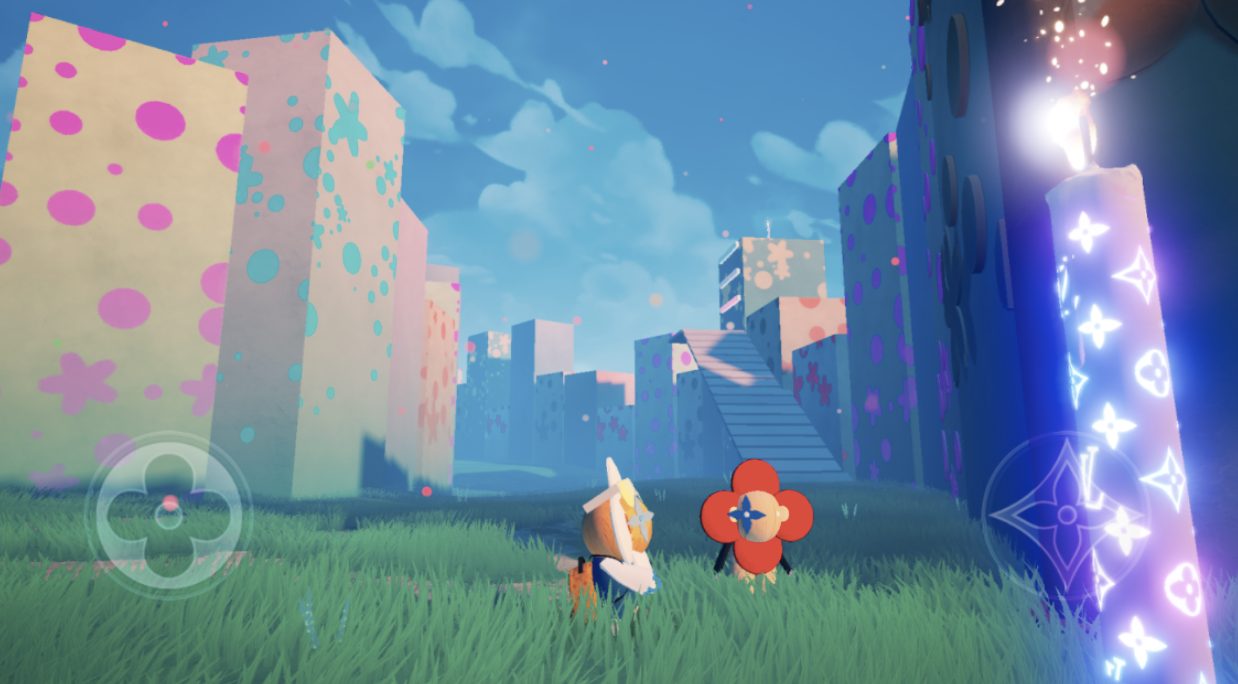 Source: LOUIS THE GAME
Dolce & Gabbana
Dolce & Gabbana's first steps into the NFT world were also very successful. The luxury Italian brand sold its first NFT virtual collection for a record 1,885.73 ETH, roughly equivalent to $6 million. The Dolce & Gabbana Genesi collection consists of nine tokens — nine digital couture designs inspired by the history and traditions of Venice. It includes three men's jackets, one suit, two dresses, two crowns, and a tiara. On September 1, 2021, the auction was held exclusively on the UNXD platform, operated by Polygon, and launched last summer with ambitions to become a benchmark in digital luxury.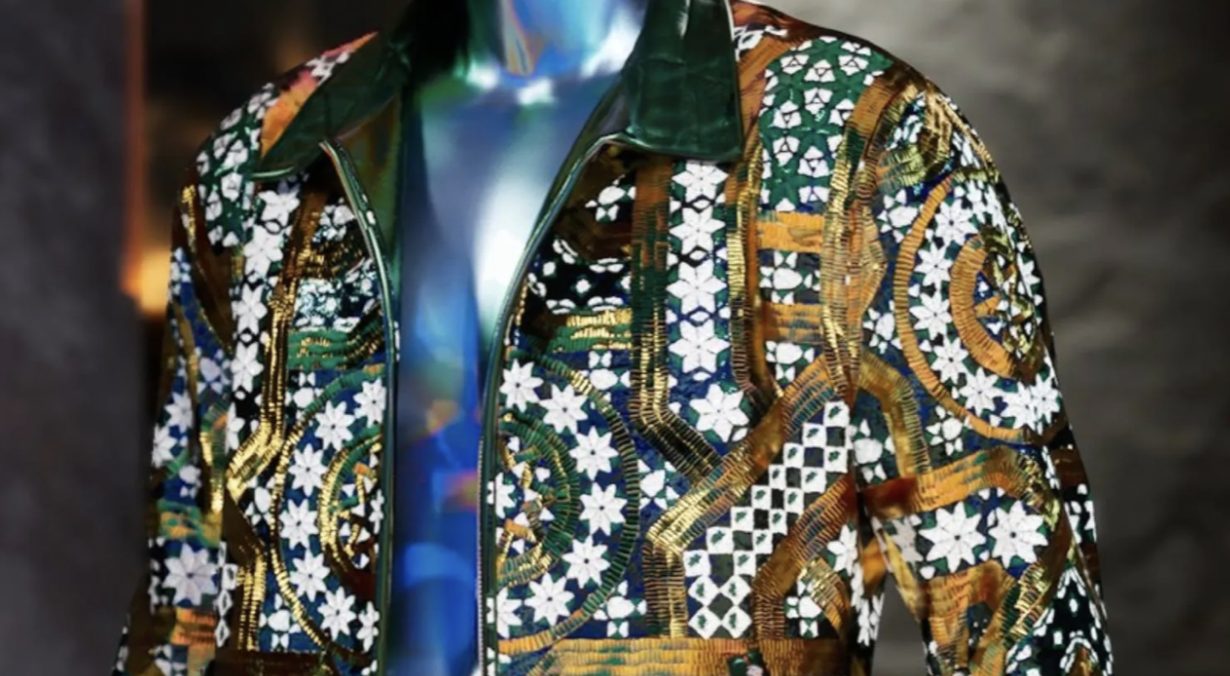 Source: Dolce & Gabbana
Givenchy
Givenchy, a French luxury fashion and perfume house, entered into the world of NFTs in a much more traditional way. The company released 15 NFT tokens created in collaboration with artist Chito on the OpenSea marketplace.
The NFT sale went through a seven-day auction. It was Givenchy's first foray into the NFT market. Givenchy creative director Matthew Williams worked with Chito to create NFTs, which Givenchy says can be used as online avatars or profile pictures. Proceeds from the NFT auction went to Givenchy's philanthropic partner, The Ocean Cleanup, a non-profit organization that develops technology to eliminate plastic pollution.
Source: Givenchy
How does digital fashion work?
Digital fashion is 3D clothing that has been created with humans and digital avatars in Mind . Digital garments can be created using special 3D computer programs such as Blender or CLO3D.
Bottomline
As successful as Gucci, Karl Lagerfeld, and the other luxury examples, it is essential for fashion brands first to understand that NFTs relate to luxury and fashion differently than other industries that are more accustomed to selling digital goods. It might be mainly because traditional fashion brands couldn't get rid of materiality and physicality until now. However, with the advent of the Metaverse, everything has begun to change dramatically and quickly. In essence, the future has already arrived, and what previously seemed inaccessible has now come as close as possible to us. Fashion will find its home in the Metaverse. Many creative and talented people in the industry will have all the opportunities to succeed in these meta-universes, especially the decentralized ones.
Do you want to have you first NFT? Participate in our NFT Lottery!