Understanding IDO in Cryptocurrency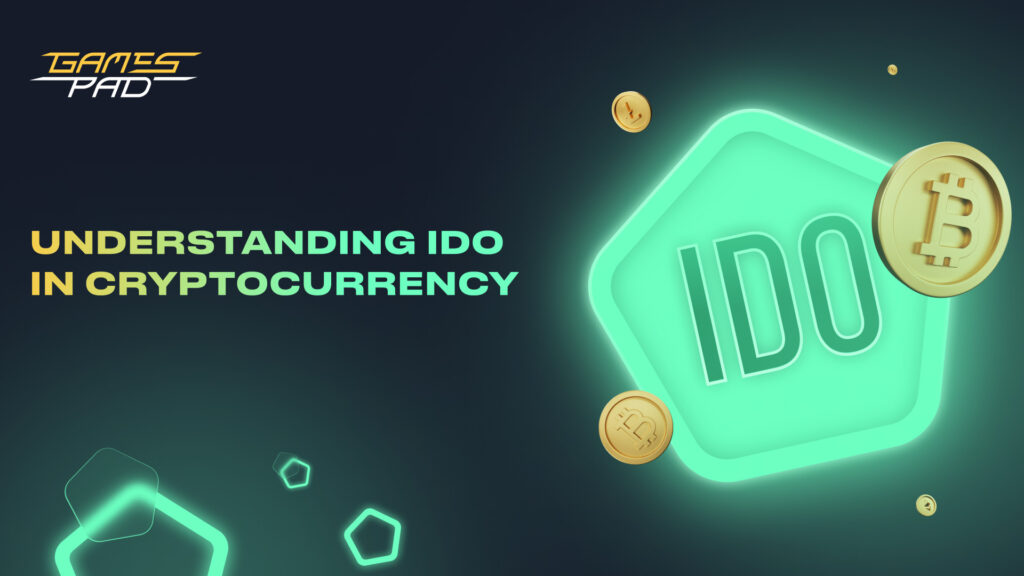 Cryptocurrency made us reimagine the world of finance and investment, but still, this technology is new, and most people still have a vague idea of what cryptocurrency is. Needless to mention that the number of people who understand how they can invest in crypto is even lower.
That's why now, we are going to explain one of the latest trends in the crypto investing space – Initial DEX Offering, or IDO.
We will explore what IDO means in cryptocurrency, why it is gaining popularity, and how you can participate in an IDO to assist a promising cryptocurrency project to raise funds and get a reliable source of income in the future.
What is IDO?
An Initial DEX Offering (IDO) is a type of asset offering that is organized on a decentralized liquidity exchange.
We can define it as a new crowdfunding technique that allows many projects to raise money from multiple investors when investors purchase tokens directly from a liquidity pool. The initial decentralized exchange offering model allows projects to raise funds for their further growth and development.
IDO, ICO, IEO: Main Differences
The IDO model is not the only way of raising funds in the crypto space. The initial coin offering, initial exchange offering, initial game offering, and initial DEX offering IDO models are among the most popular ones.
IDO is a successor model to the initial coin offering (ICO) model. But in the case of an ICO, token sales are organized on the website of the project.
Initial exchange offerings are organized by centralized exchange platforms. While in the IDO fundraising model, token crowd sale is organized in a decentralized crypto exchange. The place where token offerings happen is the main difference between a typical IDO model and the other two token offering options.
How Does an IDO Run?
In an IDO, the project team allows investors to lock their funds in smart contracts on a decentralized finance platform right before the project token is launched.
When the project team organizes the token generation event within the IDO, smart contracts distribute the project tokens to the investors, and the latter can start with their trading activities on the exchange.
Initial Decentralized Exchange Offering Benefits
Compared to token offerings organized on a centralized exchange or other token sale options, IDO is more beneficial in many regards.
Accessibility
This fundraising method is accessible to anybody. Any single investor can invest even a small sum of money to purchase tokens from the available liquidity pools.
For investors, there is no vetting process; one just needs to join the whitelist to participate in an IDO, buy a new token, and wait until the token is released to begin trading it.
Security
IDO offers its participants more security than other common methods to invest in crypto projects because investors don't have to send their money to a centralized cryptocurrency exchange account.
This is one of the key differences between a token offering on centralized exchanges and decentralized ones. The platform also doesn't keep users' private keys, personal data, or financial information.
Fair fundraising
Everybody can launch an initial dex offering, and everybody can purchase the project tokens if the price level allows. The token sale is not limited to venture capital investors or accredited investors only.
After a certain period, when tokens become available to the public, they can be traded in the market immediately. This is another feature that makes the IDO model attractive to crypto enthusiasts and investors.
Lower costs
Even though crypto projects pay relatively high fees for deploying smart contracts, and investors pay blockchain fees for secure transactions on a DEX, these fees are lower than those which a centralized exchange can impose.
Drawbacks of an IDO Compared to Token Offerings on Centralized Exchanges
Even though IDO is highly beneficial, it has some drawbacks, too.
Risk of fraud
Over $10 billion were stolen from DeFi just during the previous year. If your funds are stolen by hackers, the platform may or may not compensate them.
Another problem is that any crypto project can launch its coin offering, but there is no vetting process for projects to ensure they are viable in the long term and to eliminate scam projects from decentralized exchanges. That's why by picking an IDO, investors shall research all the data behind a project carefully.
Token volatility
When the first project tokens are distributed to the IDO participants' crypto wallets, the price of these tokens surges. When traders start selling the project's token, the crypto market reacts immediately, and the token prices drop.
Until the market capitalization and trading volumes of new tokens stabilize, the volatility is very likely to be very high.
While some may consider it a benefit and will try to get profit on the price fluctuations, for the majority, it may be something confusing.
High probability of price manipulation
In the crypto space, the prices of new coins can be manipulated easily. The value of a project native token is susceptible to price pumps and dumps.
Even though some projects limit the number of tokens sold to a single buyer, many traders use bots to purchase plenty of tokens. Then, these tokens are dumped, and their price drops. It also happens when a single crypto wallet becomes a holder of many tokens and then sells them.
Why Does the Crypto Space Need IDOs?
An IDO offers cryptocurrency projects an easy way to find potential investors and raise funds for further project development. Normally, projects don't need to comply with specific requirements to make an IDO work. That's why an initial DEX offering is a common way for new projects to raise money.
For those willing to purchase coins at a lower price, an initial DEX offering offers such an opportunity. No sign-ups are required to get new project tokens, and it is ok even if you buy one token only.
How to Find an IDO and Choose it Correctly?
Finding a meaningful IDO is not an easy task, even though it seems that many crypto startups look for available funding options.
Before you invest any funds, make sure that the selected project complies with some important requirements.
It delivers some value. If it solves a problem, makes performing a task easier, or offers something valuable, you may consider spending some funds on it.
Check who is behind the product. If there are some famous people, specialists who have been working for similar companies with similar tasks, those who are moving the market forward, it is a good sign.
The platform selected for the crypto token offering run shall be 100% secure. There are well-known launchpads that have already gained an excellent reputation. So, it is better if the picked by you crypto startup using one of those launchpads.
Once the project is chosen, you will see all possible ways to participate in it. To be able to participate, you shall be on the project's whitelist (you can check the social networks of the project to find out how to become its future investor through an IDO), and don't forget to get a wallet to receive your coins after they are generated.
After that, lock the funds you will devote in a special smart contract and wait for your coins to be sent to your wallet. After that, they become available for trading immediately through the liquidity pools of the same platform.
Would you like to start investing in the most impactful crypto gaming, NFT and metaverse projects with GamesPad? Learn how in this comprehensive tutorial!
Disclaimer. This material should not be construed as a basis for making investment decisions or as a recommendation to participate in investment transactions. Trading digital assets may involve significant risks and can result in the loss of invested capital. Therefore, you must ensure that you fully understand the risk involved, consider your level of experience, investment objectives, and seek independent financial advice if necessary.