Traditional Games Vs. Blockchain Games
As blockchain video games grow in popularity, it's important to understand the difference between blockchain games and traditional video games. 
Blockchain technology has recently become a phenomenon in various areas of the economy, spurring innovation, facilitating growth, and bringing added value. Among the different sectors, the gaming industry deserves the most attention. Gaming is a use case that promotes the actual adoption of blockchain technology by incentivizing the user from pure speculation to transactions on the blockchain platform. It stimulates innovation in design and development and also promotes consumer acceptance.
In this article, let's look at the significant differences between traditional and blockchain games, how blockchain is revolutionizing the gaming industry, the advantages of blockchain-based games, the role of NFTs in gaming, and much more. Let's start!
What Are Crypto Games and Crypto Gaming?
Traditional games are centralized. It means all the items, including characters, skins, weapons, and even coding and experience gained while playing, cannot be used in other gaming projects. On the contrary, crypto gaming allows players to own a part of the game. Gamers can now use rewards and in-game items across different crypto gaming projects.
Crypto games also offer different ways for gamers to earn real-world money. This concept is called a play-to-earn (P2E) model, and players can do this in various ways. We can take Axie Infinity, one of the world's most famous "play-to-earn" games, as the perfect example. Players can buy in-game characters called Axies, level them up, and sell them at a higher price. Gamers can also compete with other players to earn $SLP and $AXS, the project's native tokens.
All the mentioned above introduces a whole new element to the gaming industry: an exciting idea that users can earn crypto tokens while enjoying the gameplay.
Has blockchain really changed the gaming industry?
Blockchain technology has easily applied in gaming due to its fluidity. It has changed the gaming industry because of the following:
It makes gaming more secure. Fraudsters and crypto scammers cannot disrupt the decentralized network due to the lack of servers and effective data encryption methods.
It enables the real ownership of in-game assets. Blockchain technologies allow the in-game assets to be owned outside of games. Original digital ownership is among the fundamentals of blockchain-supported gaming as it enables players to exchange rare in-game goods and NFTs and also make profits. Moreover, it lets users control their most liked games as most blockchain-based games are decentralized and community-controlled.
It allows gamers to earn real rewards. Blockchain gaming is the first within the entire industry that lets gamers monetize their progress without the involvement of third parties.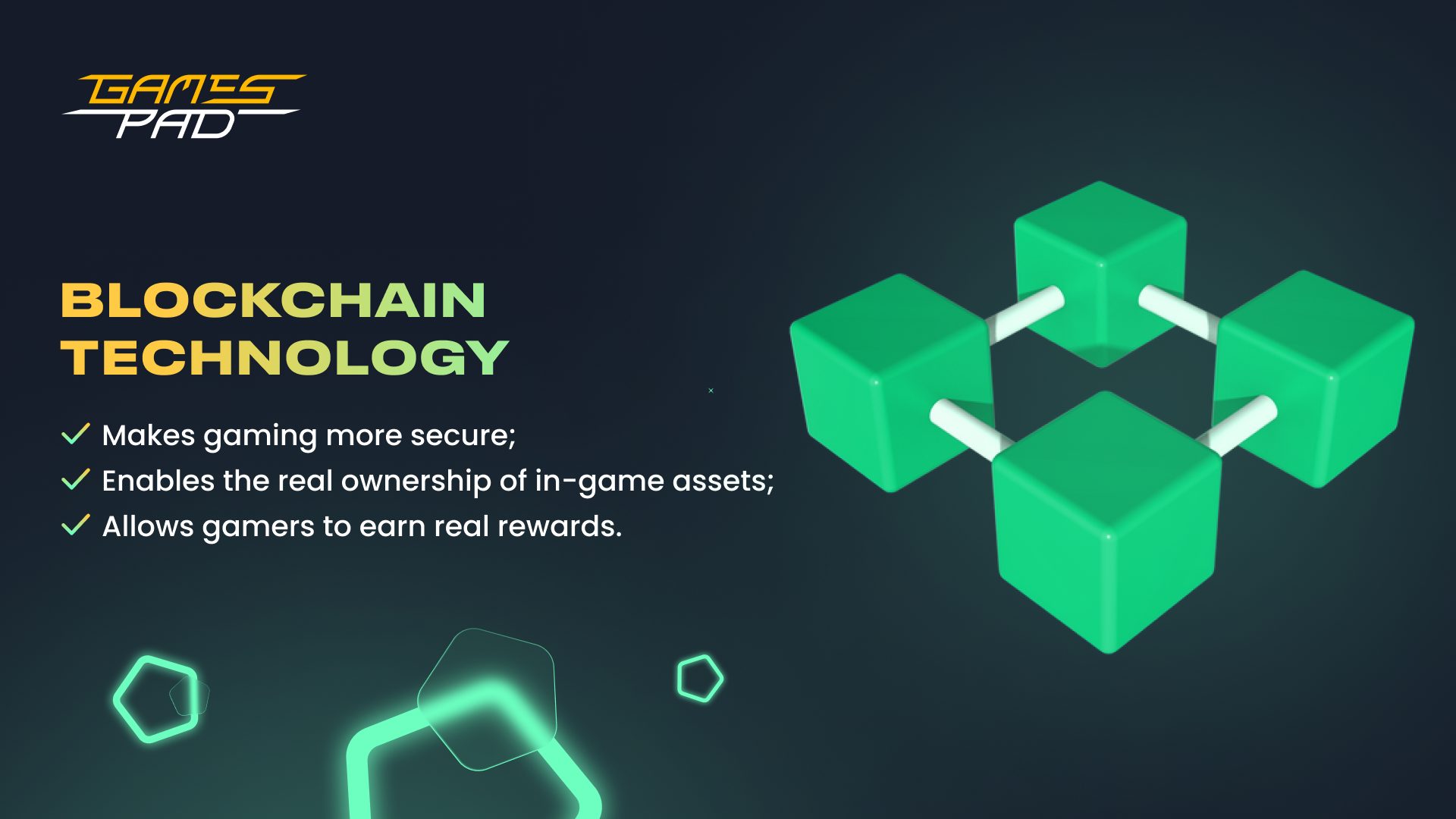 Traditional Games vs. Blockchain Games
The main difference is that Blockchain games allow users to exchange tokens or assets they have earned for fiat. In contrast to traditional games where you can't sell assets, blockchain games allow you to .
Blockchain Games Economy:
Blockchain games offer a more meaningful economy. In-game items and NFTs have tangible value, unlike those in traditional games. For example, you can invest money in Fortnite and Pokemon Go, but your money will always be stuck in these games. On the contrary, with blockchain-based games, users can freely trade and sell in-game items.
Moreover, blockchain games often allow users to stake the game's native tokens to participate in the project's governance. It prevents corruption and ensures the game's updates satisfy its community. Finally, each interaction in a blockchain-based game is stored on the blockchain. It makes sure the project operates fairly and transparently.
However, traditional games can still offer more stability and scalability. Unfortunately, creating a complex game for a large player base on the blockchain is still impossible. For example, blockchain can't handle something huge like League of Legends with its over 110 million monthly players. Moreover, traditional games can offer more entertainment value as gamers who play blockchain-based games still see them more as an investment rather than leisure. Finally, traditional games are more approachable to everybody as blockchain games require creating a crypto wallet, basic knowledge of crypto, and an initial sum of money to play.
Will blockchain disrupt the traditional gaming space?
Despite criticisms of play-to-earn (P2E) games, blockchain innovations seem here to stay and represent the gaming' industry's future.
In 2021, we saw the success of Axie Infinity, followed by many other exciting GameFi projects, including Illuvium, Guild of Guardians, Star Atlas, Splinterlands, The Sandbox, and more.
The premise of play-to-earn (P2E) games is that gamers are given the opportunity to participate in battles, compete with each other, or complete in-game tasks. As they progress and win, they accrue points or receive rewards, which can be exchanged for crypto or fiat money. Users can also invest back into the game they're playing. On the contrary, in traditional gaming, the static model means that games are a "sunk cost," so players never get their value back in terms of time and in-game purchases.
Furthermore, the traditional games' pricing has also been a source of discontent for the communities as more developers, creators, and publishers were looking for ways to include upgrades and premium editions to make profits. Blockchain gaming is the solution to this. It provides a representation of value that can be exchanged as in-game tokens or NFTs, meaning gamers can monetize their in-game progress.
It is unlikely that all existing traditional games will want to implement blockchain technologies or advance their adoption. Still, new game projects will most likely have no other choice if they're going to become successful and reach new heights. Read and learn here what is Gamefi.
The Role of NFTs in the Gaming Industry
Non-Fungible Tokens (NFTs) are already playing a transformative role in blockchain games that are changing the virtual economy and allowing players unprecedented transparency.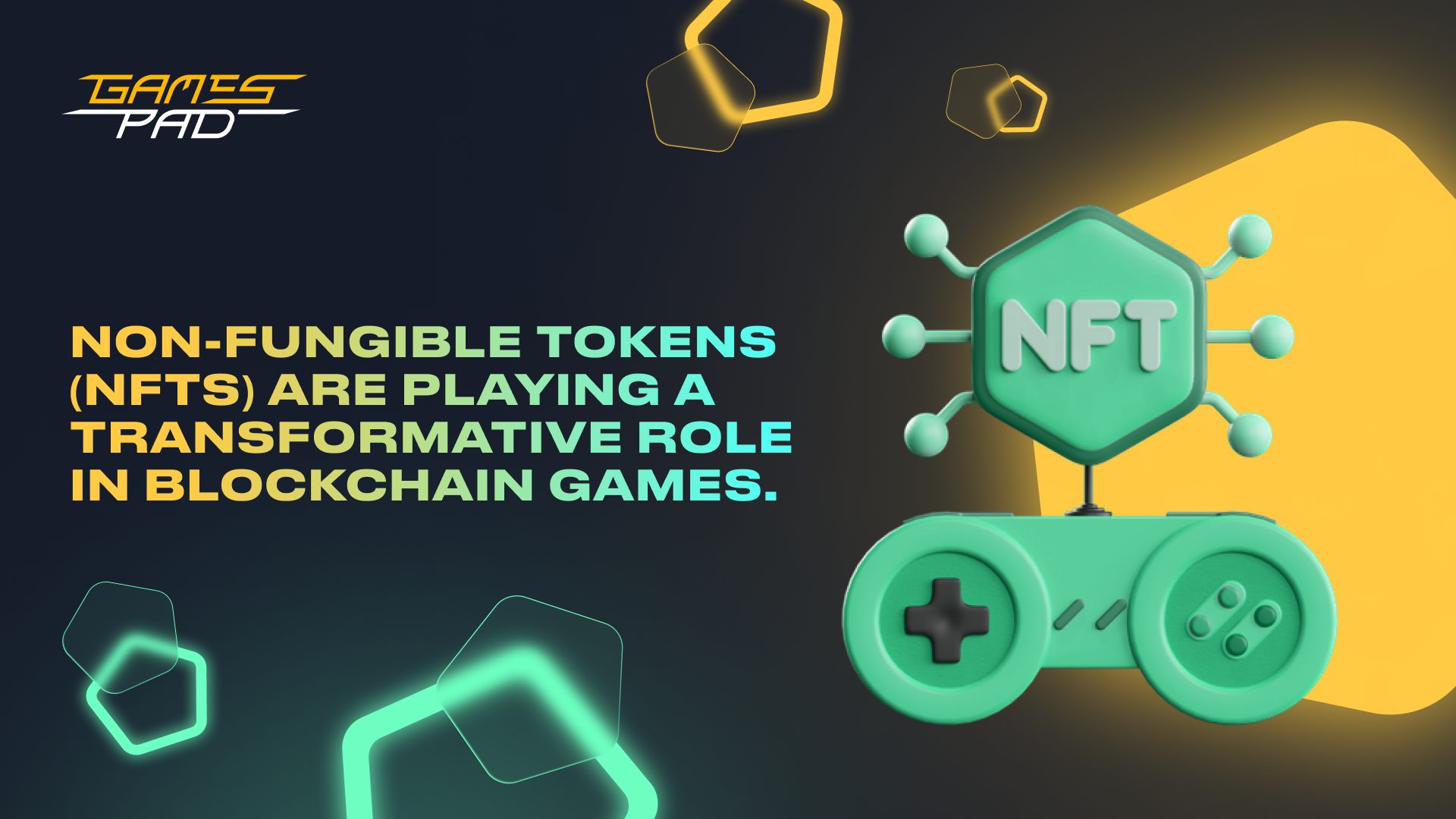 NFTs guarantee that any in-game item belongs to its rightful owner and is always available. For example, if a traditional game server goes down temporarily or permanently, every item collected will become unusable and inaccessible. However, due to the decentralization offered by the blockchain, NFT items will never be lost even if the game ceases to exist.
Another major benefit is the inherent value that NFT items offer. For example, buying skins or weapons for your characters is a popular trend in many online games. However, when you make such a purchase in the traditional game, selling that object is impossible as it has no inherent value.
NFTs with clear utility are ushering in an era of actual ownership of in-game items, opening up possibilities for cross-platform, cross-generational assets that can be traded directly between owners. But outside of gameplay, NFTs are also creating unique opportunities in marketing and engagement with communities, offering gamers the chance to own pieces of their favorite games and contribute directly to the evolution of GameFi projects. That is what the future holds for NFT gaming. Look here on the top gamefi projects to invest in 2022.
Conclusion
Even though blockchain has upgraded the gaming industry from a simple hobby to lucrative activity for gamers worldwide, it still needs a lot of fine-tuning and development. We are in the beginning stages, but it's undoubtedly been a promising start. The success of games like Axie Infinity, Decentraland, and Crypto Kitties makes for a compelling use case of blockchain, proving that it's no longer a buzzword but a robust technology ready for mass adoption.
Start investing in the most impactful crypto gaming, NFT and metaverse projects with GamesPad. Learn how in this comprehensive tutorial!
Disclaimer. This material should not be construed as a basis for making investment decisions or as a recommendation to participate in investment transactions. Trading digital assets may involve significant risks and can result in the loss of invested capital. Therefore, you must ensure that you fully understand the risk involved, consider your level of experience, investment objectives, and seek independent financial advice if necessary.