Top 10 Blockchain Games to Play In 2022
Learn more about blockchain games and how they are changing the gaming industry with cryptocurrency and NFT technology. 
Nothing is better than being able to combine business with pleasure, right? That's what blockchain games are bringing to the gaming industry's table.
While only esports' athletes and gaming streamers used to be able to profit from their passion for gaming, blockchain games are opening up a new space for any player to make some money while playing innovative and exciting games.
We've gathered the best blockchain games to play in 2022, so you can boost your finances while enjoying some quality playtime. Check it out!
What is blockchain gaming?
A blockchain game, also known as a NFT or crypto game, is a videogame that uses blockchain technologies such as cryptocurrencies and non-fungible tokens (NFTs).
For starters, blockchain games are video games that use blockchain technology. Those games use cryptocurrency, non-fungible tokens, or both, making the games' inbuilt economies directly connected to the real world.
Such features allow users to earn money as they play. They can be rewarded with the game's native tokens while playing and later trade the tokens for other valuable cryptocurrencies or fiat money. Explore in details difference between crypto games and traditional games.
Blockchain Games Advantages:
Blockchain games are owning the spotlight in the gaming industry because they come with a series of benefits for the players. Here are some of its most popular advantages:
Digital asset ownership: Since everything is registered on the blockchain, players keep owning their game assets, even if the game is shut down, and they can even profit from it.
Interoperability: The blockchain allows users to move assets from one game to another, as long as it is compatible with the new ecosystem.
Financial incentives: Blockchain games finally give the players the means to earn money while playing, rather than just expanding it.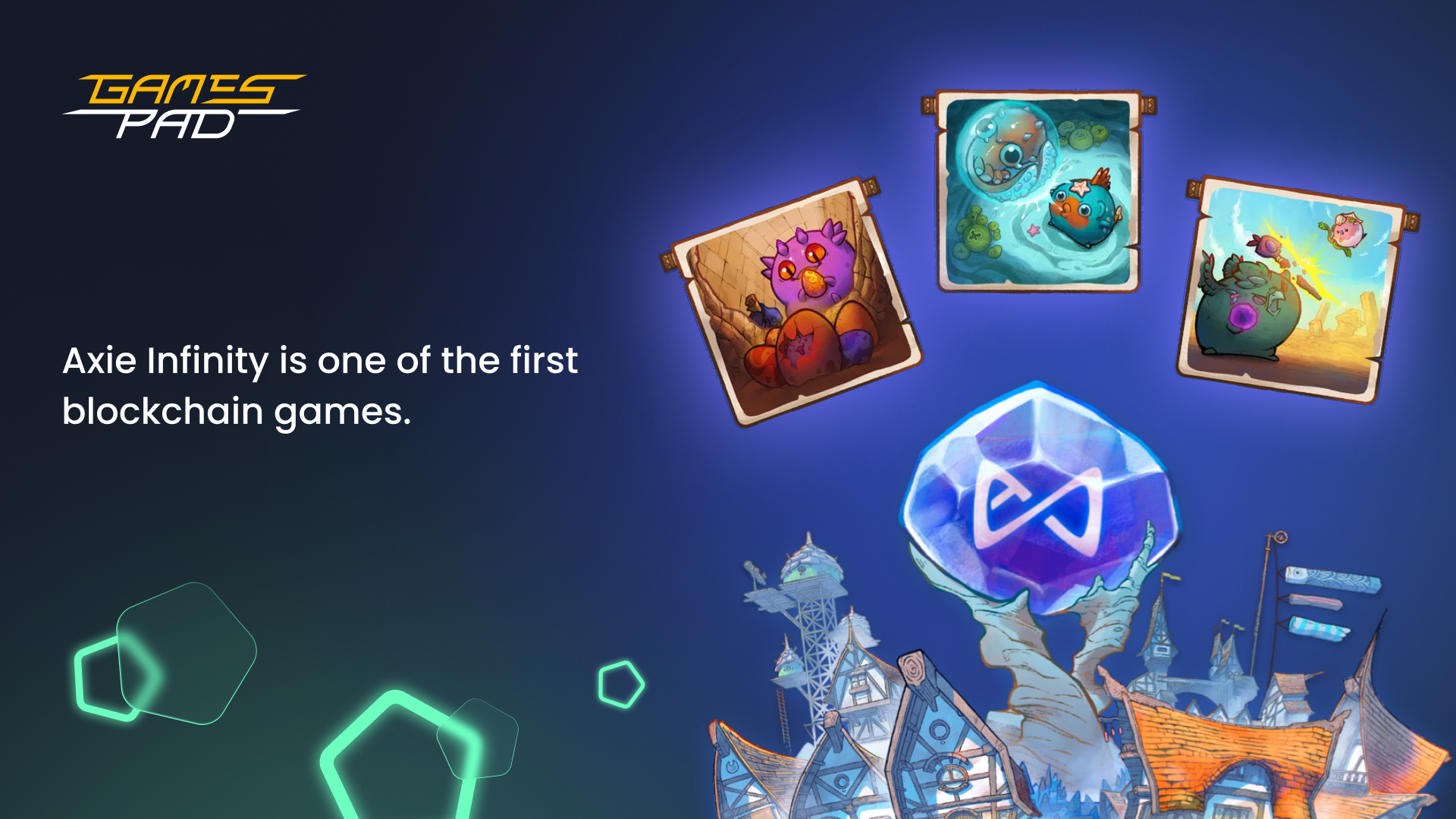 Types of blockchain games
Play-to-earn games: It's only natural that blockchain games would also incorporate cryptocurrency technology in their core.
Play-to-earn games present an in-game economy where players can earn native tokens when completing gaming activities, such as winning battles and leveling up characters. The game tokens have real-world value and can be traded in crypto exchanges.
NFT games: As NFTs represent the ownership of a unique digital asset, in the gaming world, it means that players can now have one-of-a-kind game items in and outside the game.
NFT games provide players with unique, indivisible, and decentralized digital assets that can rise in value over time and become a profitable investment.  Read in this article more about GameFi blockchain mechanism.
What Is the Role of Blockchain Games in the Gaming Industry?
Making a profit from games isn't a new concept. Players have been doing so for years by purchasing and selling in-game goods and cheat codes. Later, elite gamers and streamers also established professional careers with their gaming abilities.
The play-to-earn approach in blockchain games expands on this notion by allowing regular players to earn money while playing. They can collect assets with real-world financial value and earn tokens that can be traded for fiat money. Unlike other digital commodities that players purchase, sell, and trade, blockchain-based awards keep their value and transfer ownership to users outside of the gaming environment.
For example, in a MOBA (Multiplayer Online Battle Arena) like League of Legends, a player may spend some cash on a rare weapon. Still, if the game were to shut down tomorrow, that asset would cease to exist, and the person would have no means of recouping their investment. However, in blockchain games, the transaction is recorded on a ledger that displays evidence of ownership. Your crypto coin or NFT will not vanish just because the game where you earned them has ended.
But players aren't the only ones winning with blockchain games, as creators have a fair share of benefits as well. The games that aren't free to play gain upfront cryptocurrency deposits, and the free ones, are profiting millions of dollars by selling NFTs and raising the value of their native tokens.
Are there free blockchain games?
Many popular blockchain games require upfront payments, sometimes asking the player to buy a few tokens or NFT characters.
The popular game Axie Infinity, for example, demands new players to purchase three Axies, NFT characters, that can cost from a few hundred dollars to thousands of dollars. Because of that, many people give up on this type of game as they would have to spend a significant amount of money before earning any.
Fortunately, some blockchain games do not require any initial investment. Those free-to-play games have the same characteristics of allowing users to generate revenue, so they are in great demand among players. In the blockchain game list, we'll be displaying next, you'll find some great free-to-play game options.
How many blockchain games exist?
Blockchain gaming is one of the few industries that hasn't been affected by the recent economic instability. In fact, there are currently 398 active and 1,179 total blockchain games, defined as having at least one active wallet within the game in the previous 24 hours, according to DappRadar. That's a 71% rise over the previous year.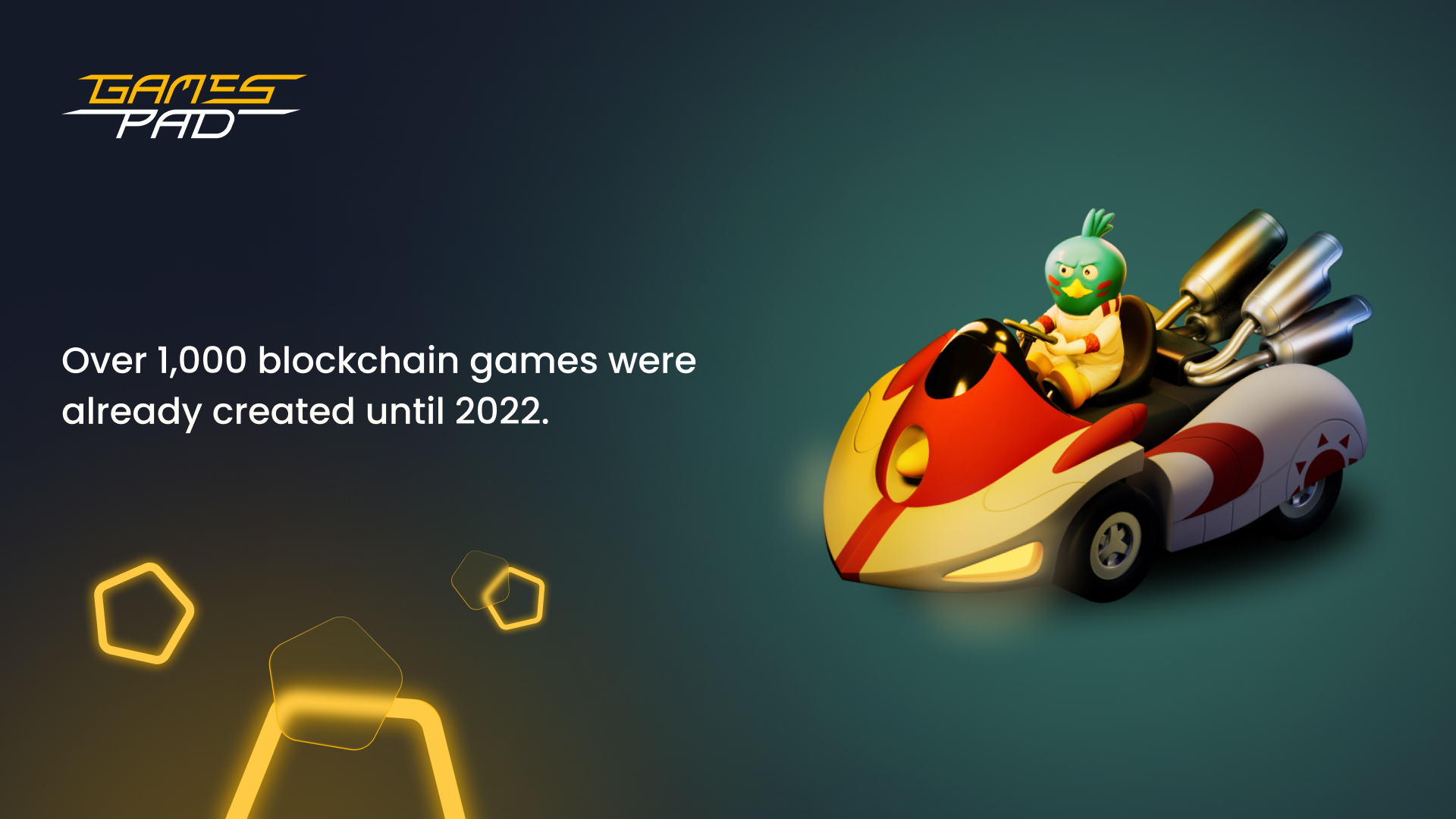 Top 10 Blockchain Games
1. Taunt Battleworld
Taunt Battleworld is an Ethereum-based auto-battler fighting game made using Unity. The TAUNT token is awarded to users who win fights and gain the Gods' favor.
2. MetaFighter
This skill-based play-to-earn fighting game is all about fun and nostalgia, inspired by arcade classics like Street Fighter. Its token may be used to purchase in-game items or exchanged on cryptocurrency exchanges.
3. Penguin Karts
Penguin Karts is a blockchain-based 3D multiplayer battle-racing game. It mixes the greatest components of arcade-style kart racing, mobile gaming, and play-to-earn NFT dynamics, just like the classic Mario Kart.
4. Cyberium
With a futuristic pool simulator, Cyberium provides a next-level competitive player-versus-player experience. To acquire ESPN, players must demonstrate their pool abilities, which they can then exchange for other valuable cryptocurrencies.
5. Outer Ring
Outer Ring is a sci-fi MMO role-playing game where players must choose races and factions to rule the galaxy. It provides a virtual reality experience similar to the metaverse, where users can play games and attend exclusive events.
6. Splinterlands
Splinterlands is a mobile and desktop game that allows card collectors to play, trade, and earn in-game prizes. There are presently 283+ cards in the game that players may mix to improve their character's powers and strength.
7. Alien Worlds
Alien Worlds is a seven-planet metaverse that revolves around the premise of six rival DAOs. The game employs non-fungible tokens, and the game's cryptocurrency trilium is mined by the players. The objective is to achieve planetary domination through staking and gaining access to higher-value features.
8. Farmers World
Farmers World is the first farming game to use the NFTs system. Select appropriate equipment, make use of diverse resources, purchase land on which to create massive farms, and enjoy the exciting experiences of a farmer working in Farmers World's universe.
9. Upland
Upland is a metaverse mapped to the actual Earth that can be accessed via browser and mobile. The game is based on three main pillars: Play, Earn and Connect, and it has an in-game economy that works through supply and demand market dynamics.
10. Crazy Defense Heroes
Crazy Defense Heroes is a free-to-play, play-to-earn tower defense mobile game. Using a diverse array of buildings, spells, heroes, and equipment cards, players may create their own defense strategy.
How to make money with GamesPad
GamesPad believes the blockchain gaming business to be the first glance into a major change that has yet to be seen in the gaming industry. As we like to be pioneers in everything blockchain-related, we support the most promising gaming, NFT, and metaverse-related projects through our GameFi launchpad and incubator.
You can join the blockchain movement by investing in profitable projects through our private and public sales. With our secure and reliable platform, you can start building your crypto portfolio and make some money in no time.
Bottomline
Besides being fun, blockchain games can also become an excellent investment and income stream. Pick a game and start making money today!
Would you like to start investing in the most impactful crypto gaming, NFT and metaverse projects with GamesPad? Learn how in this comprehensive tutorial!
Disclaimer. This material should not be construed as a basis for making investment decisions or as a recommendation to participate in investment transactions. Trading digital assets may involve significant risks and can result in the loss of invested capital. Therefore, you must ensure that you fully understand the risk involved, consider your level of experience, investment objectives, and seek independent financial advice if necessary.